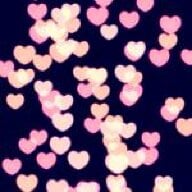 Joined

Nov 19, 2007
Messages

4,491
MSC
- I'm really sorry about some of the things that have been posted in this thread. Given that you have known about your pregnancy for five days, I really wish some posters would cut you some slack. This IS the time that you are supposed to be figuring things out! Obviously, you are here, being VERY open, and trying to seek some guidance to help you and your future husband figure these things out. I offer you my sincere empathy and support in what must surely be an emotional time for you.
I recall that you posted previously about big law and parenting. I find it EXTREMELY OFF-PUTTING that anyone on here would outright question your desire to parent this child or ask you why you are having this baby or suggest that you consider not having this child. You do not have to justify your choice to anyone, and certainly not to us. I will say that there have been a few threads over the years where posters sought support following their decisions to terminate unplanned pregnancies. If anyone dare had the nerve to suggest that said poster consider alternatives or to think deeply about the effects that such a decision might have down-the-road, well the posters offering such advice were immediately shut-down. It is the woman's choice, after all. And, now, here, at least three posters have suggested that you consider terminating your pregnancy. I just think that is such a horrible thing to say to you at this time, and I am surprised, though perhaps I shouldn't be, that no one has come out and said this already, given the immediate shut-down that has occurred in the prior threads I mentioned. WOW. No need to respond to this point. I suppose I just wanted to comment on the contrast between the two situations.
I think you came here with good intentions looking for advice. I am sure you will work things out, maybe not as originally planned, but you will figure out a way. As others have said, you are certainly not the first to be in this situation. One day at a time makes so much sense now.
On a positive note, I am really glad to hear that your FMIL wants to be so involved. If there was one thing I wish I had now, in raising our daughter, it is more family support. You will find, as you prepare for baby, that there are seemingly endless things to acquire to help things go smoothly. Family support is so invaluable, and yet something that you can't just acquire. You are very lucky in that regard.
I also wanted to address the issue of telling your summer employer about your pregnancy. I agree that you should tell them in advance. Maybe someone with big law experience could offer advice on when that should be done. Not sure when you expect to be on the phone with someone from the summer firm -- I don't recall having much correspondence with my summer firm (after accepting the offer and prior to starting). I think it's really important that they know in advance. I worked for two firms (one summer, and then FT at another smaller firm after a clerkship.) Both firms were extremely gossipy. I think letting them know in advance helps you control the situation more. If you inform them in advance, everyone will inevitably be told that one of the summers is pregnant, so when you arrive, it's not a big to-do, and everyone can gossip about someone else. I also think, if it is your intention to stay at this firm, that you really need to paint the picture for everyone (whatever it winds up being at that point), that even though your future-DH is now working in NYC, that he plans to move, or if he plans to stay there, that you fully intend to live in separate cities. If you don't consistently and frequently make this clear, then I think they would assume that you plan to move to NYC after graduation.
I think those are all of my random comments at the moment. Of course, you don't need an invitation, but when you are ready, you should post in the pregnancy threads here. Everyone is so supportive and gives great advice. I wish you all the best. Take good care of yourself and that little baby.