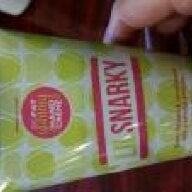 Joined

Jun 14, 2009
Messages

572
Thank you all for your help and support while I climbed my way though this crazy experience. What I thought would take a month- took a lot longer (due mostly to my indecisions & evolving desires). I never would have been able to complete this journey with out
IDJ
and PS'ers ongoing support, information and opinions!
THANK YOU!

My story:
Upgrading of sorts.... "online" shopping scared the he*#@ out of me for such a huge purchase. I had to explore this option esp. because of the cash discounts that are offered with some vendors. Sending all my saved cash wire?? Oh my!! This would either be the dumbest thing I ever did, or the smartest. Pricing out, online would be a savings of $3k+ from shopping at local, higher end BM. The savings could help pay for the setting. Do I dare?
ID Jewelry
, which was recommended on PS, took the lead when I contacted them and I never looked back! I could not express my gratitude towards
ID Jewelry
(specifically Yekutiel) who held my hand then entire time by offering suggestions, responding to my changing desires, and was very accommodating to find the perfect loose diamond for my budget. The diamond was eventually found!!!! GIA, XXX, HCA under 2, RB, SI2, 2.16ct. THE SPARKLE!! OMGosh!!!! A disco ball!!! Surprising to me, my top wishes going in were size & "eye clean". In the end, I chose a diamond that was least "eye clean" of all diamonds I considered. Still eye clean, but yah, if I look hard, up close, in certain lights.... For what it is worth, I can see a tiny spot in my original GIA, VS2 in certain angles. No joke. I think there is something wrong with me.
----Oh BTW, you cant beat
IDJ
's 30 day return policy. They honored it twice when I was shopping for loose diamonds with NEVER a question asked. Any wishy-washy ladies out there, this is the place to go. Most vendors do not have the 30 day return policy that I have read.
Inspired by Yssies 5 stone, 3/5 stone trellis settings online and my own personal taste, I asked
IDJ
design a setting for my diamond. One again,
IDJ
stepped up to the plate and delivered an awesome ring! I requested a thicker (wider) shank than most trellis settings I viewed (asked for 3mm to 4mm in width) & LOW set as possible (lefty).
IDJ
created the ring in platinum with GIA graded side stones. I didn't even think I could afford platinum! YAY!! Yekutiel really took his time to find diamonds that complimented my main stone in color, cut, % angles, clarity, fire, etc. I know he rejected a few diamonds bc he knew they would not be "right".
Side note: I also asked to add two "stabilizer" balls (my request) to prevent spinning. Maybe I didn't need them after all bc of the low profile. My cathedral rings always spun and I
HATED
it. The stabilizers cured this issue in the past. I know they do not look the most "attractive". Please ignore them when viewing the ring
I couldn't be happier. It arrived on Wednesday & when I opened the box my daughter exclaimed it was "too sparkly" (blasphemy). My husband plans to "propose" to me on Christmas Eve with the ring. He's sweet
. A "proposal" was not in the plan from the start, but heck, why not? Make some romance out of the moment, drink some wine, and eat some great food.....then drink some more wine.
CHEERS!