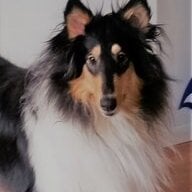 Joined

Mar 22, 2017
Messages

681
ETA

@OboeGal

my DL doesn't expire until 2021 but I don't have a RealID yet, so I want to get that out of the way before it's required for travel in October (not that I'm planning to travel then, but it will give me peace of mind just in case). Our BMV is open by appointment only so I scheduled one next month. Not sure if I'll have to do the vision test or not, but it seems like having appointments would give staff time to thoroughly clean the "doohicky" in-between customers.
I
think
that they may have extended the deadline for needing the RealID until October of 2021 - I seem to remember reading that a couple places. You might want to check into that and save yourself having to fuss with it until next year, if I've got that right.
I hope you're right about cleaning the doohickey!