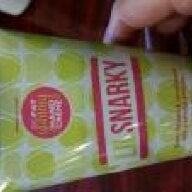 Joined

Jun 14, 2009
Messages

572
Final stretch! Pricing out settings! Sheww. I want this over...
Decided on a 5 stone graduated setting. I'm trying to get my thoughts together for execution and searching the internet feverishly! Most seem to fall into the below basic styles or "looks". Igoring small details such as shape of prongs, size of diamonds, etc. are these pretty much the choices for 5 stone?
I had my mind on 4, double claw prongs and single claws on sides. Size is 2.16 RB.
1# Has 4 prongs ....no basket (bar) on center worries me for stability (?) U prong I think. Least fav.
2# This style creates 8 prongs. Side stones are sitting in a basket. This is my favorite style, but not sure about 8 prongs. Wasn't on my radar. Overwhelm center?
3# Same overall look as #2. Has four prongs and an added a basket across center stone for extra support. Sides also sit in a basket. Second favorite or I suppose tie for first.
4# Basket center, u prong sides (setting is graduated as currently shown).
Thinking these are probably pretty much the choices I have with little variations w/in.
Thanks!