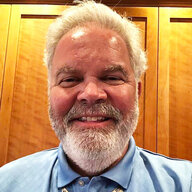 Joined

Jul 21, 2004
Messages

8,790
I think we're all saying the same thing. Appraisers can, and do, offer a variety of different services depending on the needs of the client. As consultants we can give clients advice on making a purchase decision but we don't normally make the decision on their behalf. I have been hired by clients to shop on their behalf where I have done pretty much the entire shopping process from choosing the designer and the diamond to choosing the goldsmith. There's nothing wrong with this kind of service and it can be quite valuable to the clients, but it's not an appraisal. In these cases, I'll hired an independent to do the final appraisal because I consider myself no longer eligible.
There is a substantial market for customers who knowingly buy I2-L diamonds and are pleased with their purchase. There are others who would consider this to be 'crap'. I can give them the facts, we can show how it will compare with other stones, I can tell them what prices should be expected and what the various tradeoffs are but I can't tell them what they want, what they can afford or what will make their future wife happy.
Window, I'm disappointed to hear that you feel I offer an inferior to service to what is offered by Rich and Dave. Have I done work for you and let you down in some way?
Neil Beaty
Independent Appraisals in Denver