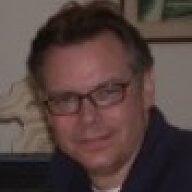 Joined

Sep 25, 2002
Messages

4,924
One of my clients asked me to post the analysis of her Leo Cut diamond because of the curiosity expressed by many posters.

The next eight posts are jpeg photos of the top & bottom of the following four reports:

1. Appraisal
2. Optical Analysis
3. Clarity Photos
4. Critique/Consultation

A couple of notes:

*The trademark faceting of the Leo Cut is an extra 8 pavilion main facets. If you look closely on the photos at the end of this post, you'll see the 16 "slender" pavilion mains.

*The diamond was purchased with an IGI report grading it as a G color, SI1 clarity, which I agreed with.

*The diamond was very bright and lively, with a pleasant visual presentation. It was a bit deep though (64.5%) with a consequent smaller diameter than ideal (6.04-6.14 versus 6.4 mm ideal). So far, all the Leo's I've seen have been a little deep, with thicker than average girdles. On a good note, the good to very good light return performance in general and "edge" light return in particular make the diamond appear a little larger than it actually is (diameter of an "ideal cut" 0.82 carat).

*The client states she paid $9,900 for the diamond, which I appraised for $7900 (in which I included what I considered an appropriate premium for the "branded" aspect of the diamond). Apparently her purchase was a "trade up", which might account for the high price paid (full list minus her trade?). The diamond was appraised by IGI for $9,900, which further makes me think she paid full "list price". I feel ordinarily the Leo's would probably sell (relatively speaking) in the same neighborhood that I appraised this one for, or less.

*The proportions of the diamond give it a technical AGA Cut Class of 3A, but the 8 additonal facets give it an appearance of diamonds ranking higher.

*Overall I felt the Leo was a pleasant diamond. I would recommend it for purchase, providing the pricing was satisfactory. As this is a branded cut marketed through a mall retail outlet, it carries a premium. Many of the clients of these stores are often purchasing through the store's credit system, and are willing to absorb this premium in exchange for the convenience.