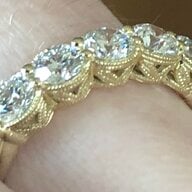 Joined

Dec 22, 2019
Messages

1,198
GOOD NEWS!

My son opened his eyes last night and spoke my wife's name!

The neurologist say's that is a very good sign and with some work my son may regain his brain function totally in time but not 100% sure.

Thanks to all you for your kind wishes and thoughts and prayers!
@fredflintstone
Fred! I just saw this and I can't tell you how happy I am to hear this news. Sending you lots of love and hoping he continues to recover. ❤️