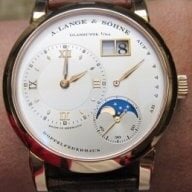 Joined

Apr 3, 2004
Messages

30,587
yennyfire said:

CCL, they do not do ASET or Idealscope images. They have agreed to let me credit the $32K towards a new stone (verbally). I do not know if they will give me the GIA report numbers ahead of time so that I can seek advice here.

I am screwed and I know it

(I guess because they took a stone and inserted it in a setting, that is considered "custom" which has a "no return" policy and does not fall into the 7 day return policy). I realize that these are not close to ideal circumstances, but it's what I have to work with, which is why I was hoping someone would be willing to help me come out of this less crushed than I am right now. I have never felt so low about anything in my life. The weight is paralyzing me and causing major stress with hubby. I'm ready to just throw the darn thing out the window for someone to find.
and you know they'll do it again,right? yenny, hate to say it but i see a second "train wreck" coming.