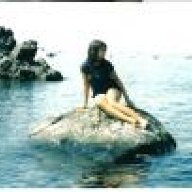 Joined

Oct 1, 2012
Messages

464
I just came back from the UK.. with my dream ring!!
After over 8 months of search, multiple trips to Antwerp, Munich, Milano (my city), Berlin (his city), and Amsterdam, innumerable hours on eBay, Diamondbistro, Loupetroop, and Rubylane, and a lot of frustrating moments... we finally have our dream ring!!!
for those not interested in the story, jump to the pics!
I am incredibly thankful to my soon-to-be fiance, for being so understanding and supportive through this quest, and for taking me everywhere I wanted to go take a look. His attentiveness and dedication move me everyday a bit more, and I am so happy this man will soon be my husband!!
About a week ago or so, I found an eBay ad of a stone that I liked and that I found well priced for its size. Those of you that have been following my previous posts know I had my eyes on a 3.96 carats, Q-R color, priced around 20k. I did not love the setting, the price tag was at the very limit, and the stone was certainly very warm, but we were ready to give it a shot. The seller was however very difficult to deal with, for various reasons, and the situation with him got increasingly shady. We were getting really frustrated, and decided not to go through with the purchase (thank God!!!).
For a second I thought I would never find what I really wanted, and that I'd better settle with something I liked without enthusiasm. Then my wonderful boyfriend changed the scenario. Last Friday we took a plane to London, and visited probably 15 antique shops or so. Many of these shops are family owned. Some of them even have websites, so sell worldwide. We were pleased with a few of them in terms of customer service and offer. Ullman had the best prices and some of the nicest pieces. However, nothing was catching our attention.
All the rings we have seen in the other shops were either 1) nice stone, boring setting, or 2) nice setting, bad stone. None of the sellers was willing to sell them separately or switch stones, which I can understand. So we started thinking to get a ring in the frst category (good stone, so-so setting), separate the stone ourselves, and purchase a reproduction setting we liked somewhere else. None of us was enthusiastic about it, though. The best stone we had found was a 1.3 carats. It looked better and more proportionate to my hand than the three carats and one carats that I tried (perhaps because of their settings?) and it was nicely cut, but it still did not look right on my finger. The ladies who sold it were very kind, but the price was still high for our taste, especially considering we only wanted the stone (around 8000-8500 dollars).
We had a wonderful time overall, lovely romantic dinners, and enjoyed the city a lot. But the ring search was not going too well.
The next day, Saturday, we started off in the high-end shopping streets, for fun and distraction - I thought. After Harry Winston, Tiffany, and Cartier, I said that I thought we were not going to find anything there. Plus, I was wearing hiking boots (10-12 hours of city hiking per day!!) and started to feel uncomfortable in the high-end environment accessorized like that. But Thomas had something in mind and insisted to proceed. I followed him... and for good.
We tried quite several rings in the shop. But when I saw THE ring, I immediately fell in love with it. It immediately felt as that was what we were searching for. I was flooded with joy and excitement.
The filigree formed tulips north and south to the stone. Since we met and live in the Netherlands, nothing could have been more perfect. As I tried it on, it fit perfectly on my finger (4 3/4, as I have learned!). The stone looked amazing. I asked for a loupe, and was completely washed away. Beyond any expectations. Maybe I don't understand a thing, but I felt it was exceptionally well cut, very very lively and bright, and very fiery. A two carats 1910 ring, absolutely marvellous, and in perfect conditions. But I am curious to read your comments on this, my trusted bling friends
My assumption was it would have been too expensive, given the quality of the piece, the shop, and the posh location. A second before I has tried a similarly sized ring, with similar color, and an eye-visible inclusion, and it was over budget. I asked anyways, and I was stunned. We had heard higher quotes in the Hatton Garden area. I asked for the best price, waiting for a reaction of closure and resentment. That was not the case. We used all the knowledge we have gained here to get a better quote. The sales gentleman said he was impressed by the proficiency I had in evaluating the stones (he said it never happend to him in 30 years to hear a customer asking for so specific details... THANK YOU PSers!!!!) and that he wanted to help us getting the right ring, so he came up with a 15% lower quote. Perfectly in buget, and way below what we thought it would be
I looked at Thomas. His expression was telling me he felt the same. He took a business card and wrote secretly a big YES! on it, and showed it to me. A few minutes later, it was ours. Our engagement ring!!
We asked for a moment alone to ' take a decision' (i.e., to hug each other and cheer together), while he was calling the shop owner to finalize some details. The owner, a very beautiful British lady, walked over to us. She was smiling very politely and kindly, but did not look too pleased. It turns out the price tag was wrong by 7000 pounds (!). Very honorably, she let us get the ring at the lowest quote.
No need to say were are over the moon

and now, a few pictures of our darling