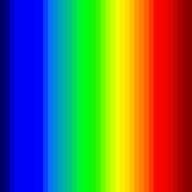 Joined

May 23, 2003
Messages

1,338
Date:

2/22/2007 11:58:40 PM

Author:

strmrdr

Date: 2/22/2007 11:38:38 PM
Author: adamasgem

Just like I can provide ''masters'' for color, and can show the effects of fluorescence and lighting to my clients, those who have classic examples of cutting to illustrate the answers to questions posed by clients are free, and in fact obligated to provide that information, and let the chips fall where they may.


Big difference the color masters are not a branded stone and they are certified by an outside authority in the field.

My masters were supplied by Lazare Kaplan, and the off color masters are not necessarily cut to the same standards,

No one says that 8* is the cut master stone cept for maybe you and RockDoc and you have been paid by them at times and RockDoc has a well documented love affair with them.

I''m entitled to my opinion that they are among the top cutting, if not the best.



Neither of you is impartial when it comes to them.

Like I said if they were not identified as 8* then no issue with it.

Your comments here and in the past certainly don''t sound impartial with regard to the cutting style, let alone the brand, and there has been a concerted effort, it appears, on PS to try to destroy the image and benefits of the cutting style (whether Eightstar or New Line), and I would say that you have been among those trying to do so, for whatever reasons you have, perhaps because some of your "friends" can''t cut them.

Certainly GIA has done its best to destroy them arbitrarily because of painting, while giving EX to some of the s**t I have seen in their paridigm.


I''v know about this issue for a long time and haven''t brought it up until tonight.

See my next post.....