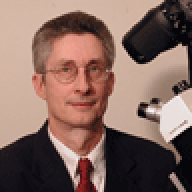 Joined

Feb 26, 2003
Messages

379
Hi Garry,
I just used 41 and 35 as the one example that I knew of from personal experience. It was an Ideal 0 even though the cutting guidline charts said it was an AGS 2.
I thought your thread related to a similar disparity between these published charts and the actual grade, which is what got me started on all this.
Your right in saying that these charts assume perfect symmetry that is not usually obtained in practice except by super Ideal cutters like Paul.
My comment and suggestion repeated below is carefully stated and unambiguous, and it is in the context of diamonds that are cut with sufficient craftsmanship that symmetry is not the issue affecting whether the combination gets a 0 or a 2.
I reason that AGS would be doing the cutters a favor by updating their charts to better reflect the combinations such as this 41/35 case for a 56% table that are actually an Ideal 0 and not a 1 or 2 as their charts currently indicate.
This is still in the context of the listed conditions of 50% star length, 80% lower girdle length, and 3.5% girdle thickness at the mains.
Cheers,
Michael Cowing