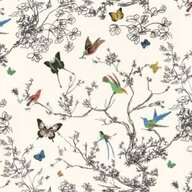 Joined

Nov 5, 2017
Messages

111
I'm finally ready to upgrade my little OEC to someting a bit more substantial. I've been mostly a lurker on PS for a year or so and have learned so much but now that I'm looking to buy I feel I know so little and would appreciate some advice. I am in love with a stone Parks Fine just posted and am thinking I might make a move but I guess I don't know what I should be asking/doing. Here's the link but I don't know how to hyperlink IG so I guess copy-paste?
http://instagr.am/p/B6vhnHllXE5/
If that doesn't work, here's the info listed:
2.43ct Ksi2 Peruzzi
Price is 8500
Questions:
I think this is a very fair price but just checking
What should I be asking when I contact them? I'm guessing more pictures for starters, is there more info I need?
Does anyone have any experience making a purchase online with this seller?
Any and all help greatly appreciated and TIA!