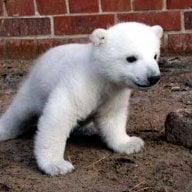 Joined

May 23, 2006
Messages

1,899
Date:

1/24/2007 11:28:48 AM

Author:

Mara

gosh ally i''m so sorry to hear that this is happening to you. what your sister did is ridiculous.

i know you have given us some insight into your family and how they work in the past. so knowing that, i seriously doubt from what you have said that they will offer you any support if you decide to fight this with your sister.

so really what can you do? it''s no fun to feel like no one but your fiance is backing you. i don''t really consider that WE PS''ers supporting you counts, because face it, we don''t see you on a daily basis nor can offer you much other than verbal ''go get em girl''. it''s easy to say something like that when we are on one side of the computer but not when only one person is on your side in real life.



so really unfortunately, it sucks but i think you will just have to suck it up and go on. normally i would never say this but based on your history with your sister and what you have posted about your family, how they like to just stick their heads in the sand and pretend nothing is wrong....everyone will blame you if you try to change what is going on. your sister knows this, probably knows you aren''t strong enough to stand up to everyone for a continued period of time (they will wear you down) etc.

i hate advocating laying down and playing dead. if i were you i''d be so mad i''d just go off and do my own thing when i wanted to even if it was just me and my fiance getting married on some island. but you have serious family ties that you are roped into mentally, i think that is part of what you are working on in therapy? what does your therapist say? some families are just so amazingly toxic, it''s sick. and i feel really badly for you and i am really angry that there are parents out there who don''t realize that they can''t just pretend nothing is wrong and they are doing serious DAMAGE to both you and your sister by being the way they are. but i don''t know what to say knowing the history, other than you might just want to make peace with this for your own mental state and just move on from the nastiness and do your own thing. do not let her actions color your wedding.

and seriously, do you think she''s going to make it to the altar?

oooh mean thought but maybe she books it for your date, and then a year into it, oh woops they break up, you can swoop and in rescue the date, lol. that would be such the best karma. that''s so mean to say that though.
This is where I don''t agree Mara. I dont'' know if just giving in will help because it''s just reinforcing the belief that it''s ok to let people walk all over her. And it''s not. Although I do agree with you that asking the therapist''s opinion is a very good idea.
*M*