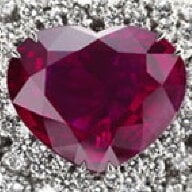 Joined

Apr 17, 2008
Messages

2,536
I started hanging around PS in 2007, and finally joined in 2008. At first I mostly explored SMTB, enjoying all of the sparkly posts. At that time, I had little kids ages 4 and 7, and eventually I made my way over to the PS Moms page, where I found a really lovey, smart and funny group of women. We shared stories of our children, asked and answered each other's questions, and it became a really nice support group/escape for me. It was fun to talk about my precocious girl, her side kick little brother with the silly grin and freckles in his ears, and our chocolate Labrador puppy who snacked on Stickley furniture and submersed his entire head into his water bowl when he drank. Now that little girl is in her senior year of college, her brother is starting college, and Muddy the wonder dog just turned 14 and has eyebrows reminiscent of Andy Rooney. He is mostly blind, selectively deaf, and we cherish each day we have left with him.
In two weeks, we will be empty nesters, and I just can't even believe it, but here we are. This is a milestone year for me, as I turned 50, and it is our 25th anniversary. I'm hoping that my 50s are better than my 40s. Most of the previous decade has been spent in and out of doctors offices trying to figure out what was wrong. Finally, after exhausting every specialist, I was sent to Rheumatology, and was diagnosed with a combination of autoimmune diseases.
Before being diagnosed, I thought I knew about Autoimmune diseases, but I was wrong. Autoimmune diseases can and often do effect every part of your body. They attack tissues, organs, joints, muscles, nerve endings, skin, and most of all your spirit. They are often difficult to diagnose, they overlap specialties, and getting a diagnosis usually takes years. During this process, most patients are told that they are fine; there's nothing wrong. And most people look fine. I don't look sick. Meanwhile, your body is systematically attacking and killing itself, no one believes that you are sick, and life becomes an exhausting struggle. So to all of you warriors out there with RA, Lupus, Sjögren's, MS, UCTD, Chung-Strauss, Fibromyalgia, Psoriatic Arthritis, polymyalgia rheumatica, Crohn's or any AI disease, I see you. Keep up the fight.
My husband asked what I wanted for our anniversary, and I decided to change my engagement ring. I've always had a round stone, and I've always liked detailed settings, and Ive been in love with French cuts ever since I was first introduced to them on PS. So here is my new ring
It is an emerald cut
2.72 D vvs2 with a French cut halo and French cut graduating sides set in platinum .
The bracelet was a gift from my husband for my 50th birthday. It is 6 inches long and weighs 8.7 carats.
*Apologies for typos, etc. I'm typing this on my phone.