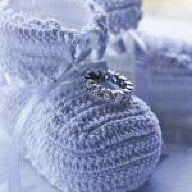 Joined

Nov 3, 2009
Messages

934
I finally decided on a forever home for my antique cushion - it was a tough decision and I kept going between a delicate halo and an antique-type setting like Single Stone or Sebastian Barier. Ultimately my husband's vote tipped the scale to going with a halo. I considered all the normal vendors - VC, SK and SS. I wanted it to be 100% hang forged and delicate. I also wanted to see diamonds on the side of the halo and not metal. SK was the first quote I got back and I was shocked at how much prices had gone up with his increasing popularity and time. My quote was on par with the ring I had him make my guy friend for his fiancée which was 3xs more diamonds and labor but that was a few years back. I decided to do a bit more research on any other possible vendors I wasn't thinking of and that's when I found an old ring I had saved on my computer years before for inspiration and the maker was Maytal Hannah. I decided to reach out to her and she got back to me right away herself and was extremely friendly. She sent me photos of her work which looked like what I wanted and so I requested a quote. It wasn't cheap by any means but was just over $1000 less than SK.
I gave her a few inspiration rings, pointed out what I like and what I didn't and let her do the rest. When I got it back there was no donut and for about 5 minutes I contemplated sending it back to add a donut but then realized how long and elegant looking the stems are without a donut. To me, this ring is perfection. The lines are so smooth and each part of the ring flows so fluidly together. I was able to compare my ring and my friends pave SK ring side by side and Maytal's work is definitely on par with SK and the other go-to vendors here. I also had her make me a 1.5mm hammered 22k gold band which I also love.
I receive compliments every day on this ring. I'd use her again for sure- in fact, Maytal is currently making me a platinum bezel rose cut eternity band.
Onto pics...