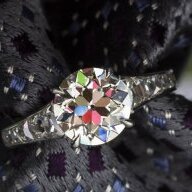 Joined

Apr 26, 2014
Messages

9
First, the stats for skimmers:
2.088 G VS2
Canera
European Round (CER)
8.06 - 8.09 x 5.1 mm
1.26 ctw G VS tapered High Crown French Cut Sides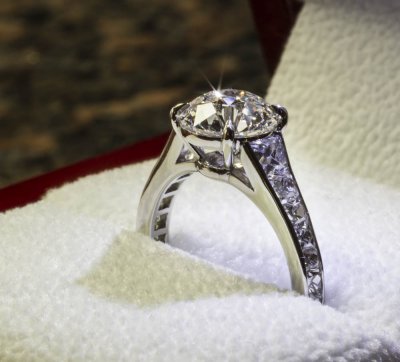 Here is the history of how our ring came to be. It's rather long, so feel free to skip to the pictures. I will be proposing in less than 2 weeks. It will be exciting (I hope) to see her reaction to both the question and the ring.
My story seems to be common on PriceScope. I have spent an enormous number of hours reading and learning over the past 2 years, but have never posted. Now that I have used the information I gathered here to make a selection, I thought I should share it with all the people who have helped me. I have no doubt that the result is far better than if I had attempted to do this in retail-land.
I started by looking through pictures of 1,000+ setting to get ideas. I had not previously spent a lot of time looking at rings, so I didn't have known preferences. My gf was also not the typical PS'er who knew exactly what she wanted. I saved about 50 or so favorite candidates for her to review. We augmented that with some visits to brick & mortar stores. It was interesting that even though there don't seem to be very many in circulation, we both were consistently drawn to tapered shank rings. Our shared favorite settings were 5-stone with trapezoid/bullet sides or a setting with tapered French Cuts.
I guess it is somewhat backwards to some people that we started with settings before the diamond, but that made sense to us. Unfortunately, the settings we liked demanded a fairly large diamond for proper proportions.
Next, we started looking at cut styles. We considered cushions, MRB's and OEC's. Once again, I collected pictures of each on PS and gave them to her for feedback. We decided we liked round, but initially I was most focused on MRB's because Cut was the top priority and H&A diamonds seemed to have that wrapped up. My gf used positive words like "soft" and "not spikey" to describe OEC's which left me conflicted between her preferences and cut quality. PS to the rescue again. I eventually found some threads describing modern cut OEC's. Problem solved. We can get the soft flower-like facet pattern of the OEC with modern cut precision and performance. The only two options for these cuts were August Vintage Round (AVR) and
Canera
European Round (CER).
That left the final decision to be selecting a jeweler who could put it all together. I read lots of feedback on PS and decided that
Victor Canera
's collaborative and service-oriented approach was most appealing. The fact that I liked what I saw on PS with his Sophia settings and that he was one of only two providers of modern OEC diamonds, he seemed like the right choice for a one-stop solution.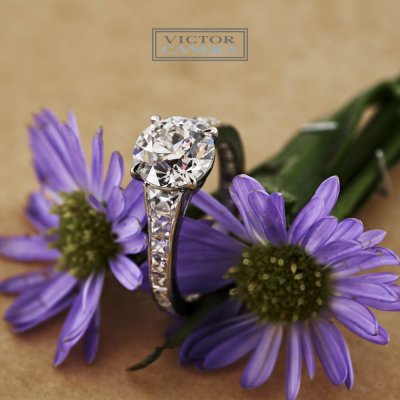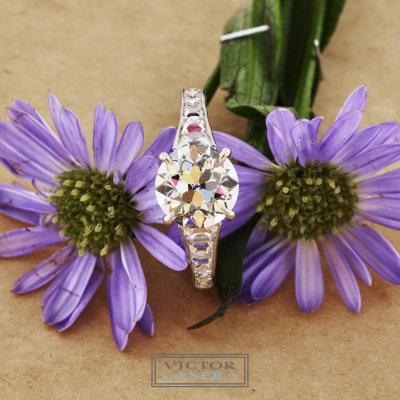 The only real drawback to the emerging project was that the selection of modern OEC diamonds is tiny compared to H&A MRB's. Most Sophia settings for round diamonds seemed to be 3+ carats. That was well beyond my budget. Although Victor would not give me a minimum size that would work for the proportions of the Sophia, I proposed his 2.088 ct CER and asked, "can you make this work"? It was smaller than most of his previous Sophia's with rounds, but he said he was confident that he could do it. I think the final result proves that he was right.
I scheduled a trip to see Victor in LA. I told him that my objective for the ring was different than the "vintage" or "antique" look that most people want from a Sophia, particularly with a CER. My objective was, "A Classic design with modern craftsmanship standards and minimal ornamentation". That meant no mill grain, no engraving, single prongs and of course, a modern cut stone. The design was to be very clean & contemporary despite the classic diamond cuts. Perhaps because we started at the end with choosing a setting before the diamond, this ring is noticeably different than most for OEC's. I am very happy with Victor and the ring he created. I hope she will be too.
Thank you for everyone's help.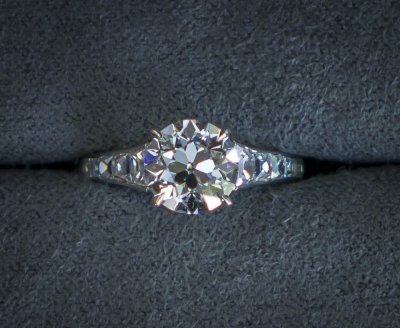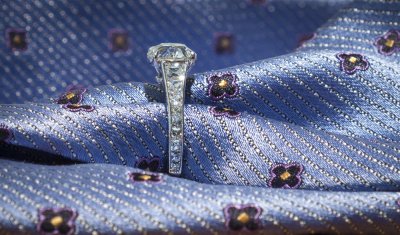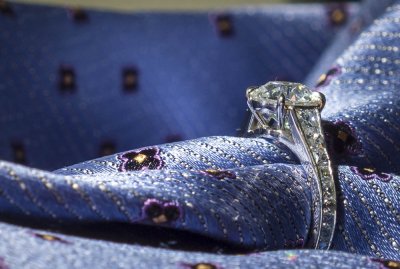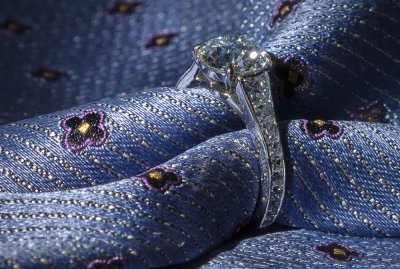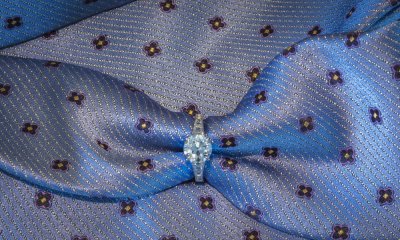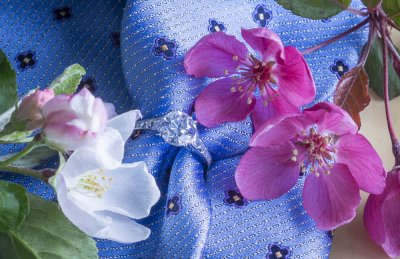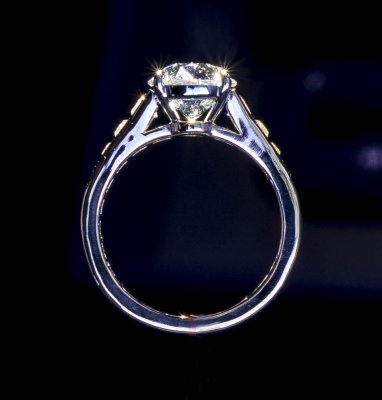 Last edited: