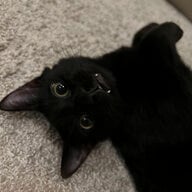 Joined

Mar 5, 2021
Messages

332
If she treats them the way she's treated you I find that hard to believe that she's hung on to them all! And if it is true in that case I wouldn't feel guilty dropping her and working with someone else who is more appreciative of your continued patronage.

I don't want to or intend to be a pot stirrer, but I am really incensed on your behalf. No one deserves to be treated less than stellar when they're purchasing luxury goods, and she's done this more than once with you. Like I said earlier - I would say it's unacceptable regardless of the spend, but it's especially terrible given your spend.
Thank you. You're right, it really isn't okay and the experience at HW where I have no purchase history at all and I was treated incredibly (the SA there let me try on whatever I wanted, even 2M pieces, pieces out of the display window, and offered to order in whatever I wanted from the company's inventory) was quite the contrast. I think unfortunately my SA has gotten greedy and sees only dollar signs with me.