Jewelry Search
Find the perfect Ring or Gift
PS Welcome - YouTube
All about PriceScope
Thu, 02 Jan 2014
Whiteflash Rings in 2014 with Jewelry Calendar
H1:
Whiteflash Rings in 2014 with Jewelry Calendar
By
Erika Winters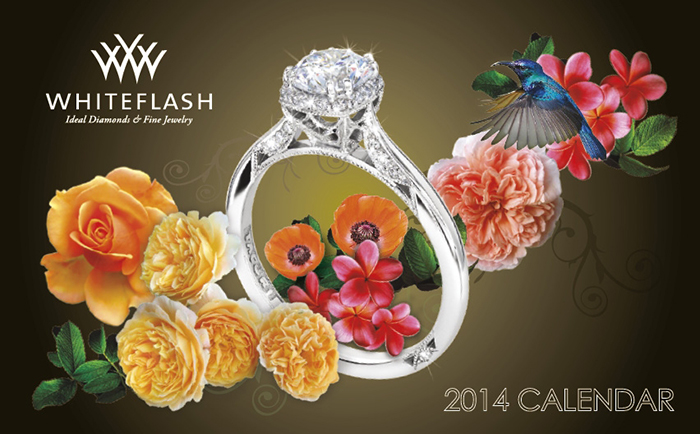 Whiteflash has unveiled its 2014 jewelry calendar. If you haven't received one, all you have to do is submit a request, and Whiteflash will send you a copy.

Visit: Whiteflash 2014 Jewelry Calendar. Then input your information to receive a free calendar. This is the fifth year that Whiteflash has published the jewelry calendar featuring the company's stunning photography of jewels on fresh flowers.
Join the forum discussion: 2014 WF calendar
Also check out:

5-Carat Is the New 3-Carat: Pricescope Highlights from 2013

...and Join the 2013 Holiday Gift Thread!