By
Erika Winters
As traditional brick and mortar jewelry retailers are developing Internet storefronts, online diamond jeweler, Whiteflash.com, has expanded with a new retail showroom in Sugar Land, Texas. It's an interesting twist: Whiteflash has functioned as an e-commerce business since 2000, serving as one of the industry leaders in online growth. Yet their robust Internet presence has also brought the company a steady stream of local customers.
In an effort to better serve these local shoppers, Whiteflash opened the new showroom in Sugar Land Town Square, which is near the company headquarters. The retail space hosts designer bridal jewelry collections from Verragio, Ritani, Vatche, and Benchmark in addition to the company's own signature line featuring "A Cut Above" hearts-and-arrows diamonds.
"We are very pleased with the way the showroom turned out. It is big enough to browse comfortably but small enough to create an intimate and personal experience," said Bryan Boyne, G.G., vice president of Whiteflash. "When you walk in, you know you are in a special place–not like any jewelry store you've been in before. Our customers tell us it is the kind of showroom befitting Whiteflash, and we take that as a compliment!"
The showroom is open during weekdays. Appointments are recommended but not required. Visit Whiteflash to learn more.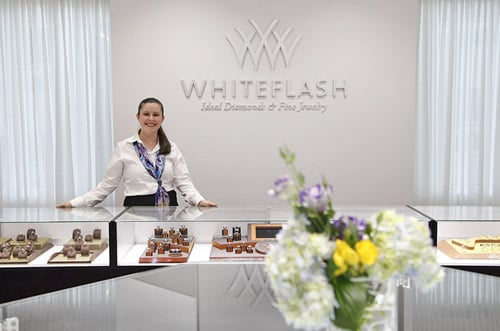 New Whiteflash showroom in Sugar Land, Texas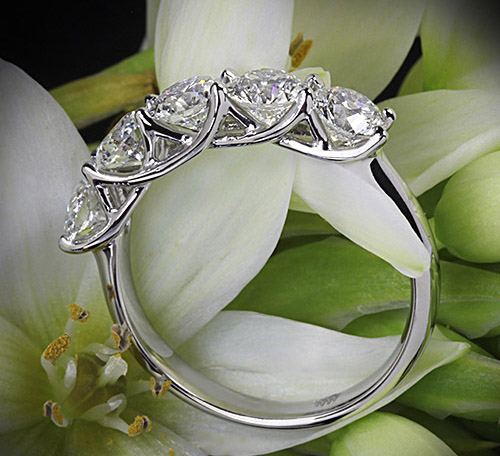 Whiteflash signature 5-stone diamond trellis ring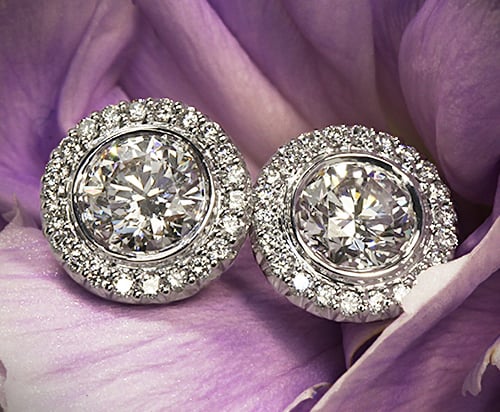 Ritani Bella Vita halo diamond earrings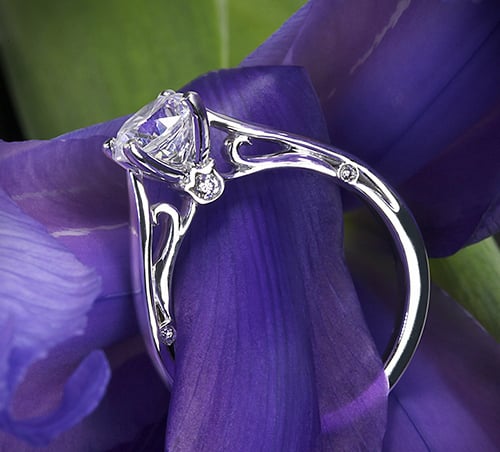 Verragio cathedral solitaire engagement ring
Related Blog Topics:
Whiteflash to Open New Retail Showroom
Top 3 Engagement Rings – Styles from Whiteflash
New Article: AGS Laboratory Diamond Clarity Grading by Bryan Boyne, G.G.