By
Erika Winters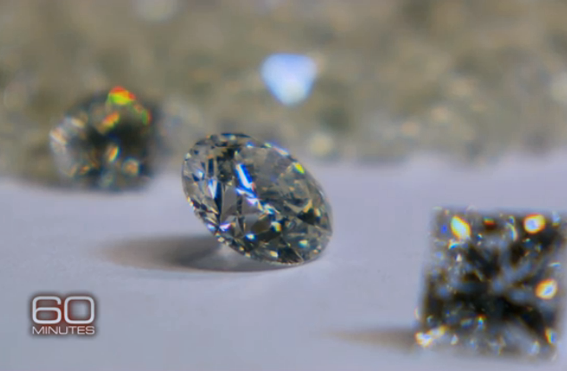 The "Pink Panthers" have stolen $500 million in jewelry and art.
Watch the 60 Minutes video below to see how the "Pink Panthers" network of jewel thieves brazenly rob some of the most renowned high-end jewelry stores in the world. According to 60 Minutes, the Pink Panthers are responsible for 370 heists that garnered them jewelry–as well as artworks–worth $500 million. The video shows security-camera footage from some of their most outrageous heists, including one in Dubai, where the thieves drove two cars into a mall and crashed them through the doors of the Graff store. The thieves robbed Graff of $3.5 million in diamonds.
60 Minutes' Bob Simon interviews Interpol's secretary general Ron Noble, who explains some of their tactics. These include using an attractive woman wearing expensive jewelry to case a store before a well-dressed man enters to clear a path for his cohorts to rob the store. Some of these robberies are completed within an astonishing 30 seconds.
Simon also interviews a "semi-retired" Pink Panther, whose identity is hidden on camera. He uses the name "Philip" in the interview and shares that he has been a part of nine heists, including one in Saint-Tropez where the thieves fled using speed boats. Simon likens the getaway to a scene from a James Bond movie.
While these high-end jewelry crimes are often glamorized in the media, theft is an everyday threat faced by many people working in the jewelry industry. For instance, jewelry carriers–people who transport jewelry–are often targeted by criminals. The blog Adornmentality shares some great tips to help carriers protect themselves in How to Not Get Kidnapped: The Jewelry Carrier's Guide to Knowing You're a Target.
Watch the video below.
(Hat Tip: National Jeweler)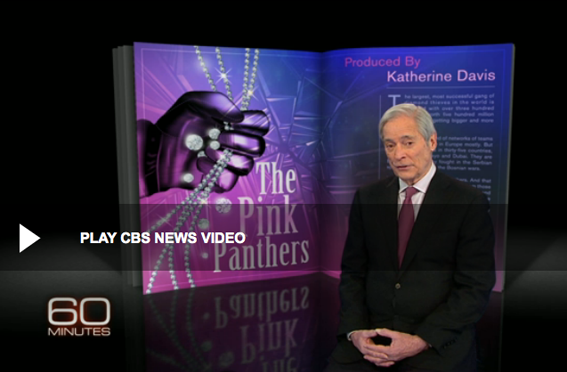 Video requires Flash. Watch at YouTube
Related: