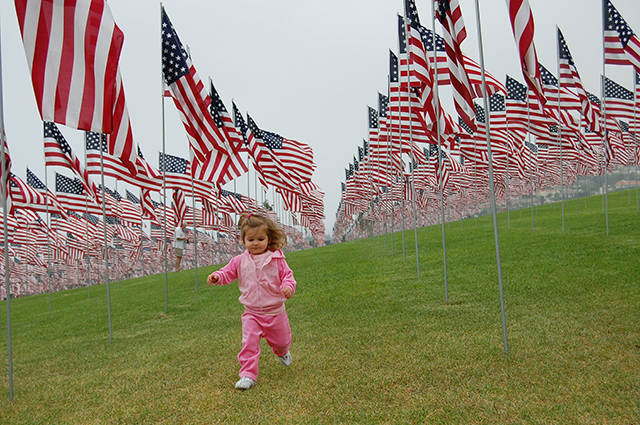 November is a month that all of us, should give thanks. No, I am not speaking about Thanksgiving, but thanks to our veterans for the sacrifices, they have made for all of us. I believe it is important to show all of our veterans how grateful we are for securing our freedoms.
Sadly, many veterans have been forgotten; relegated to history the moment they arrive back. But we don't want that to happen. It shouldn't happen. Not when we are in the midst of times which it would be easier and safer to not enlist. These men and women continue to go forward and arrive changed by what they have experienced. Yet they still enlist, they still believe in the concept of a great America.
Thus, it is our duty, whether we agree or disagree with current and past events to say thank you to a veteran, not only today, but the other 364 days of the year. The men and women who served continue to pay a large price for their patriotism.
If you have a veteran or veterans in your family, take a moment to tell them thank you. Sit and talk with them, spend time and soak up everything they have to say. For before long, we will lose the very people who through grit, determination, bravery, valor and service, secured our livelihoods and our future. We must give thanks, for there is no greater show of honor than to be willing to place your own life on the line for someone you never met.
Thank You
John Fitzgerald Kennedy – "As we express our gratitude, we must never forget that the highest appreciation is not to utter words, but to live by them."
Dan Lipinski – "On this Veterans Day, let us remember the service of our veterans, and let us renew our national promise to fulfill our sacred obligations to our veterans and their families who have sacrificed so much so that we can live free."
Bernard Malamud – "Without heroes, we are all plain people, and don't know how far we can go."