Upgrading from one ACA to five ACAs is #goals. PS Member, HegemonyCricket did just that and shared it with us in the Show Me the Bling! forum on the PriceScope community! This week we are featuring this graduated five-stone for Throwback Thursday and hope that you enjoy it as much as we have!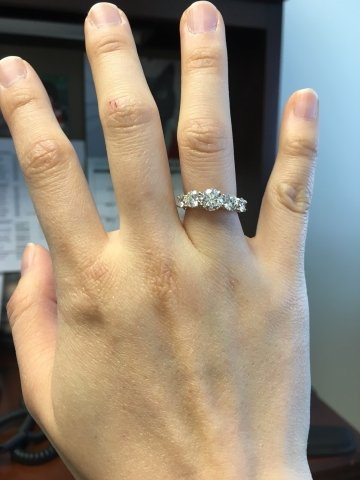 Having originally had this five-stone ring made to potentially wear in the occasional place of her wedding band and solitaire, but she loved it as a right-hand ring. Flash on both hands is so intimately decadent, it is a personal light show and a reminder of what the jewelry stands for. Whiteflash did an amazing job and brought that A+ customer service game that we have come to expect! A reminder of an important milestone, or moment, locked in beauty.  Love it, and we truly hope that it has been worn in joy, light, and love in the intervening years.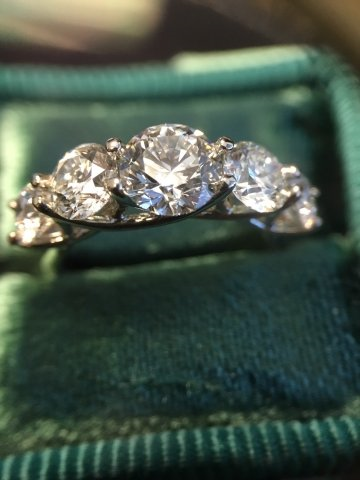 STATISTICS
HegemonyCricket says: "Becca helped me upgrade my prior 0.822 ct I color ACA to a 0.823 ct G color ACA. (I love warm old cuts, but I could not help but go for the icier colors for the MRBs.) The two adjacent to the center stone are each 0.4 ct H ACAs, and the two on the end are 0.25 ct each. I wear a size 4.25 on my right hand, and they made this ring for me in unplated white gold, which I just absolutely love now thanks to the PSers."
Now this five-stone is five times the upgrade! What do you wear on your right hand? Let us know in the Comments section below.
Written by Kayti Kawachi