We have always loved an upgrade and always will. PS Member, Cachette posted her 20th  Anniversary upgrade in the Show Me the Bling! forum. We pulled this ring out the archives and it is our  Throwback Thursday. I encourage you to take the opportunity to revisit this thread as well.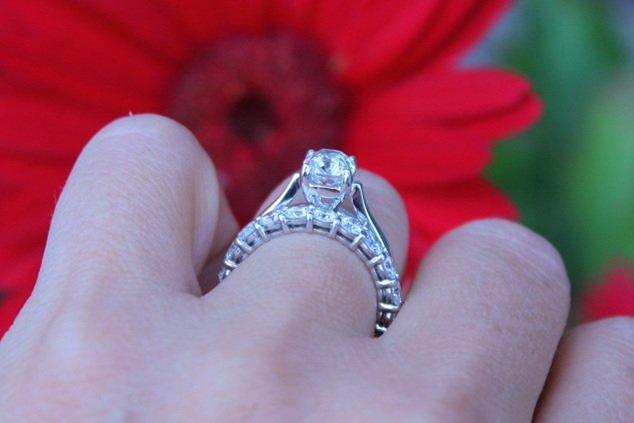 PS Member, Cachette had a wonderful experience with Good Old Gold. I wouldn't expect anything less. Cachette said "I also want to thank my husband of 20 years for understanding how important this upgrade is to me and for not once telling me that the money could have been better spent elsewhere. I am truly grateful for what we have and do not take this upgrade for granted." I love that, that is what we all hope for as PriceScopers!
Not being 100% sold on the warmth of a K for the long term, Cachette bought this with the intent that it would be upgraded in the future. The steady improvements are extremely satisfying.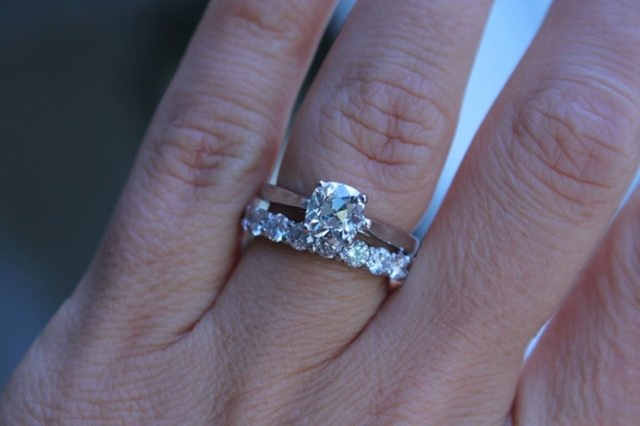 Thank you for sharing it with us, and we hope that people will continue to show off their fabulous jewelry in the near future.
THE STATISTICS
Engagement ring – .29ct H RB – crappy cut (No Kids!)
10 Year upgrade – .41ct G SI2 princess cut set with trillions (Canadian diamond) (2 Kids!)
20 Year upgrade – 1.17ct K VVS2 (3 Kids!)
Do you prefer a gradual upgrade, or waiting until you can afford the upgrade of your dreams. Let us know in the Comments section below.
Written by Kayti Kawachi