By Erika W.
For the geek who has everything…Shawish, the Swiss jewelry company which conceived the world's first All Diamond Ring, has created a luxury USB key called the "Magic Mushroom." The 32 GB mushroom (shown below) features 11.35 carats of pink sapphires and .42 carats of diamonds in 18k rose gold. It also comes in other gem/metal combinations inspired by the company's existing collection of mushroom pendants. Though Shawish has not yet revealed the price for this storage device, we imagine it will be very pricey, as it has been billed, "the world's most expensive USB key." Trippy.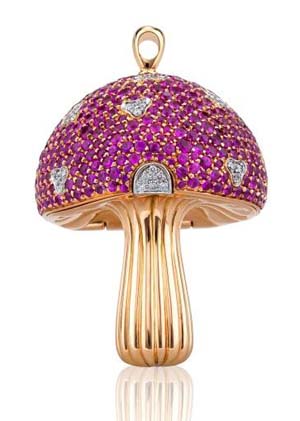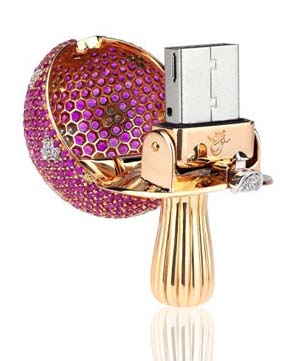 Photos courtesy of Shawish
Related Topics:
$15K Diamond Contact Lenses – Need some twinkle in your eyes?

Rob Bates – Yes, There Really is a "New Normal"