Bali, Kenya, Istanbul, Buenos Aires, and Montana.
We are sailing right into the engagement season. As a result, there will be a crop of married couples planning their honeymoons. While the plans of many couples have been forced to change due to the global pandemic, some have chosen to scale down their weddings and delay their honeymoons. For those who are taking a raincheck or those still dreaming and planning, we've included a mix of destinations for all types of couples -we are sure they will be a great way to kick off the journey of life together once we're all free to travel again. 
THE PERFECT MIX – SINGAPORE AND BALI
This engagement ring is a perfect mix of classic and modern to wear.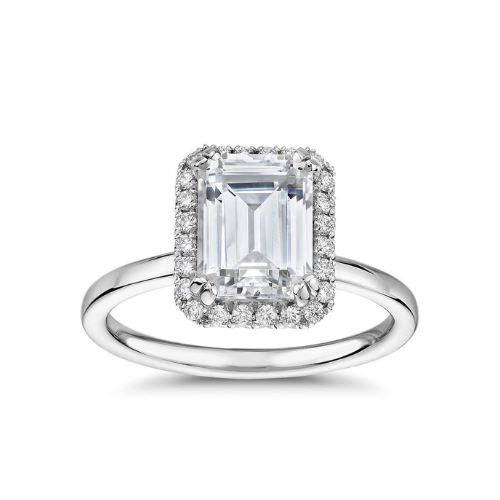 Emerald-Cut Halo Diamond Engagement Ring in Platinum at Blue Nile
Why experience one destination when you can experience two? We love the vastly different experiences couples will discover when booking a honeymoon spanning these two countries. City lovers love the unabashed pulse of Singapore; indeed the city's famed hawker centers, endless shopping, and beautiful cityscapes combine to create a safe and luxurious spot for honeymooners. After you're done shopping til you drop, hop on a short flight to Bali where you can languish under palm trees, get couples massages and escape from it all while staring at the pristine blue waters of the Indian Ocean. This honeymoon is the perfect mix for couples who want to make the most of their honeymoon.
ADVENTURE – KENYA
Adventure lovers don't let their engagement rings slow them down that is why we selected this engagement ring to keep the adventure going.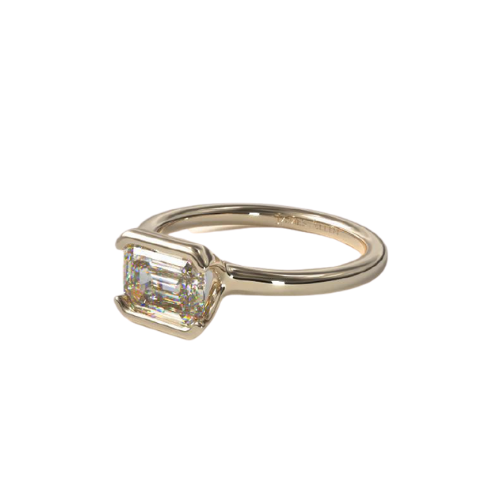 East West Half Bezel Engagement Ring in 14K Yellow Gold at James Allen
If you want a honeymoon that makes you feel alive then go right to Kenya. There is nothing more striking than heading out in the early morning safari to spot the Big Five (leopard, elephants, lion, rhinos, and Cape Buffalo). Now, don't get us wrong, you will definitely get your dose of romance in Kenya. Nairobi and Mombasa are great places to unwind and definitely know how to cater to tourists. You can choose to indulge in a spa day after your safari or learn about the country's history and conservation efforts. Just be prepared to emerge from this honeymoon ready to take on the world with renewed excitement about all creatures large and small!
OLD WORLD CHARM – ISTANBUL
Rubies are everywhere in Istanbul which is why this engagement ring will look right at home in the city.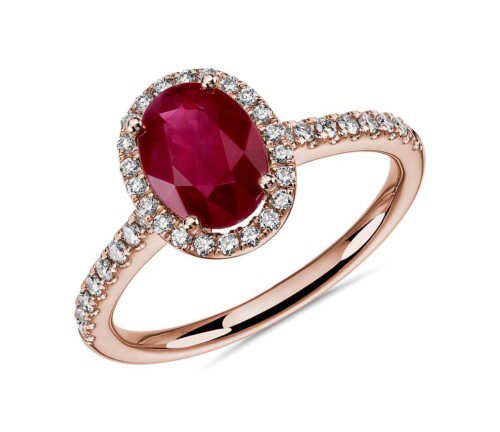 Oval Ruby and Round Diamond Halo Ring in 14k Rose Gold at Blue Nile
Istanbul is a city that is captivating on its own. It has a long, varied and complex history which makes any history lover drool. The city strides two continents, Europe and Asia, which has made for an entirely unique combination of food, architecture and culture unlike any on earth. Yes, go to the Grand Bazaar, but also take time to say hi to a friendly neighborhood cat. Eat some midye (stuffed mussels) from a local street food vendor, and visit the bustling Sultanahmet neighborhood which is one of the trendiest neighborhoods in Istanbul. Most importantly, befriend the locals. Istanbul residents are very proud of their city and will tell you phenomenal stories about the neighborhood, restaurant and food you're eating which no travel guide will tell you. Istanbul is a wonderful city brimming with old world charm and modern-day love. It is a destination which should be in every history (and foodie's) must-visit places.
TRUE ROMANCE – BUENOS
This pick is for the hopeless romantics.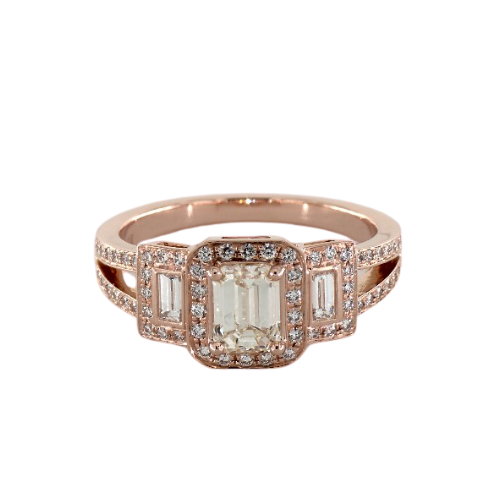 Emerald-Cut-3-Stone Split Shank Engagement Ring in 14K Rose Gold at James Allen
Buenos Aires should be on any hopeless romantic's list. The country which took the tango (arguably one of the world's sexiest dances) and ran with it is overflowing with romance. So, we recommend you take at least one dance lesson in the city. But, Buenos Aires is more than just a dance, the city has a perpetual sexiness which oozed from its every pore. Walk around the city and get a feel for the architecture then pop into one of the city's many wine bars and enjoy some Argentine steak. Buenos Aires is all about the senses, so be prepared to take it all in. We guarantee you'll come back feeling more in love than ever before!
A BACKYARD AFFAIR – MONTANA
It doesn't get any more classic than a six-prong solitaire engagement ring with a hidden halo.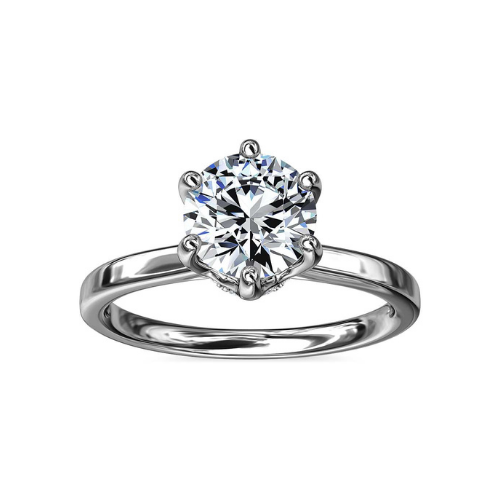 Six-Prong Solitaire Plus Hidden Halo Diamond Engagement Ring in Platinum at Blue Nile
We have some phenomenal places to stay right here at home and Montana is one of those destinations which we love. You don't need a passport to enjoy your honeymoon, you only need a sense of wonder in the destination. Montana ticks all of the boxes for us as you can't beat nature, fresh air, and unobstructed vistas. We like Bozeman, Montana because it offers the best of both worlds. You don't have to rough it; there are some amazing restaurants and hotels to pamper you during your honeymoon. However, you can be right up close with nature as the Rocky Mountains are their backyard. Montana is a beautiful state with plenty to offer visitors and should not be overlooked when planning a honeymoon.
If you and your partner had a destination honeymoon pre-COVID-19, share where you went and why in the comment section to inspire fellow couples who might have had to put their plans on hold!