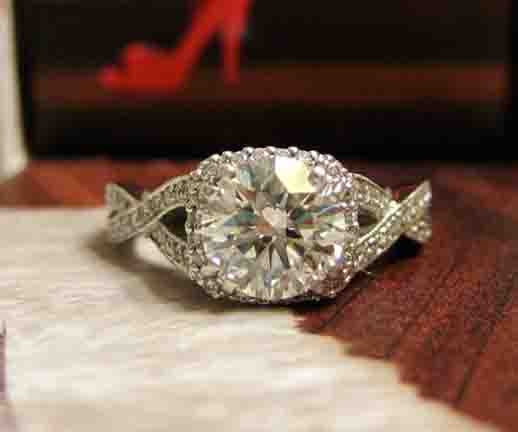 Sailorssweet<3's heart was taken by Tacori
Sailorsswwet<3 shared this yummy Engagement Ring on the Show Me The Bling Community at PriceScope.com. Sailorssweet<3 was a member of the Ladies in Waiting PriceScope Community. She disappeared for awhile, but delightfully it was due to the fact that she was no longer pre-proposal!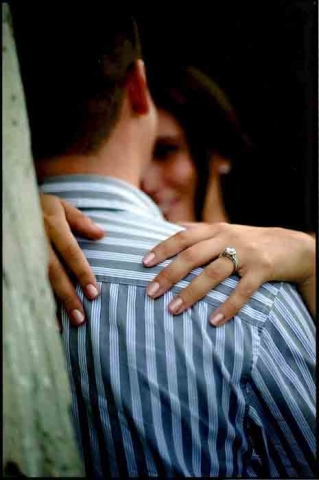 An enchanting engagement snap
It seems that Sailorssweet<3's intended had done his homework, and they had gone ring gazing together before, though she told him to pick a setting, they had already agreed that they loved Tacori. When he went to the diamond dealer that he had used for the stone, to procure the setting he had chosen, they attempted to sell him a replica; armed with knowledge from preparing he turned that down and was able to source the setting from his local jeweler! It pays to use PriceScope as a resource and go in emboldened and informed before making jewelry purchases!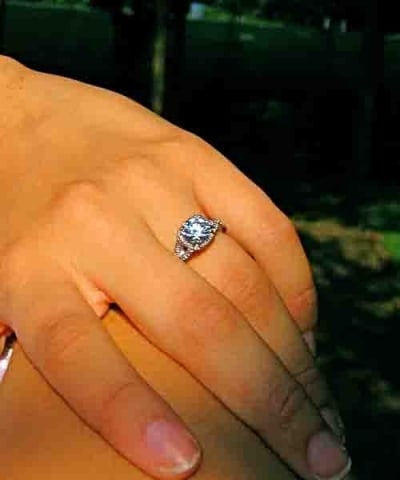 Hand shots are a requirement
To read more of the story and see more pics, follow this link to the bling!.
For Throwback Thursdays, we take the opportunity to re-appreciate beautiful pieces that have been shared over the years!
Thank you so much for sharing your jewelry experiences with us. Keep revisiting PriceScope's past with us each Thursday!
#TBT
Get some ideas for your own magical proposal read more about proposal ideas here.
Come show off YOUR fantastic bling with fellow jewelry lovers and trade professionals in the Show Me the Bling Community, here.