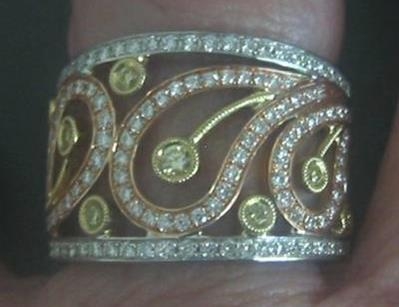 Matata's Incredible Simon G. Right Hand Ring
Matata shared this amazing Right Hand Ring on the Show Me The Bling Community at PriceScope.com. I love the finger coverage on this, such a fabulous statement piece! If you are a regular reader, you probably already know that I really like RHRs because I just love the versatility of being able to change out your jewelry look, and I don't like to go without my wedding set.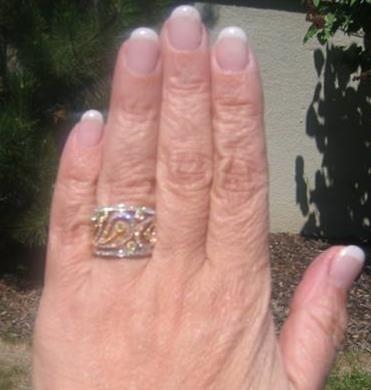 Just look at that coverage
So many PriceScopers love Simon. G. Jewelers, myself included! Unique looks, meticulous attention to detail, stunning beauty, I mean…what's not to love? The contrasting colors in this piece really made it stand out, the mixed metals combined with the yellow and white diamonds, this is a winner! I really hope that you still love this, Matata, and have worn it in health and happiness.
Want to see the whole post with more pics? More pics this way!
On Throwback Thursdays, we take the opportunity to re-appreciate beautiful pieces that have been shared over the years!
Thank you so much for sharing your jewelry experiences with us. Keep revisiting PriceScope's past with us each Thursday!
#TBT
PriceScope offers multiple search methods learn more about our searches here.
Come show off YOUR fantastic bling with fellow jewelry lovers and trade professionals in the Show Me the Bling Community, here.