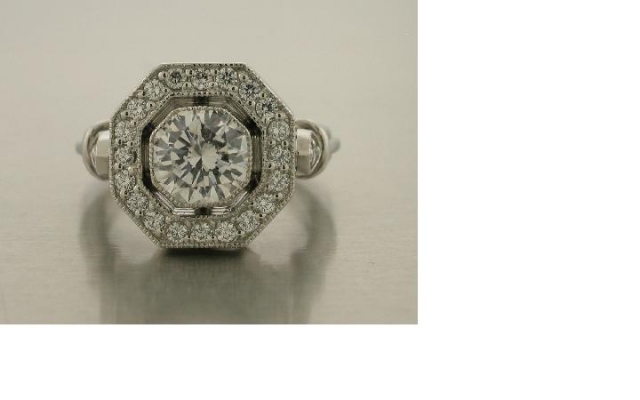 BrightSpot got Engaged…and Engaged…and Engaged
BrightSpot shared this incredible Engagement Ring on the Show Me The Bling Community at PriceScope.com. I am such a sap, I LOVE a great engagement story and this one had ups, downs, twists, turns, and llamas! On this, the day after Valentine's Day 2018, I am still enjoying celebrating love!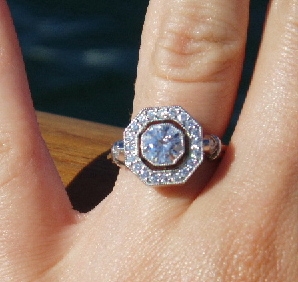 That was a yes…and a yes…and a YES
BrightSpot and her fiance went to Quest Jewelers to get this custom ring created. BrightSpot had leaned on her PS friends to educate, prepare, and inspire herself for the ring hunt and she knocked it directly out of the park! I love the shapes in this ring, it keeps your eye moving to look for more amazing detail work! Her fiance just kept proposing in different locations, and they laughed, loved, and lived in the moment that is a big win!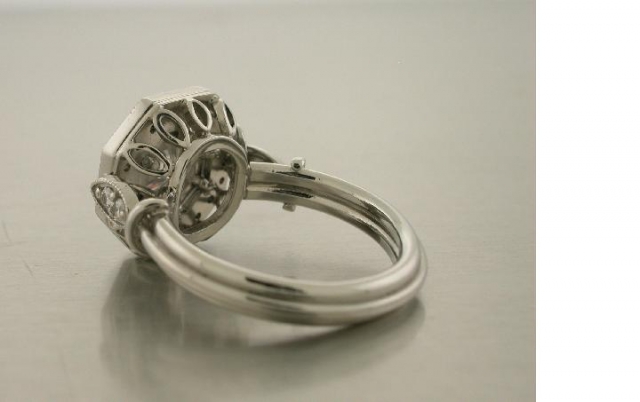 Dazzling Details
The Stats:
Center Stone: 1.23 carat RB
Color: G
Clarity: VVS2
The mounting is custom made in platinum from Quest Jewelers.
Want to see the whole post with more pics? Follow link for engagement story and pics!
On Throwback Thursdays, we take the opportunity to re-appreciate beautiful pieces that have been shared over the years!
Thank you so much for sharing your jewelry experiences with us. Keep revisiting PriceScope's past with us each Thursday!
#TBT
PriceScope offers multiple jewelry search methods learn more about our searches here.
Come show off YOUR fantastic bling with fellow jewelry lovers and trade professionals in the Show Me the Bling Community, here.