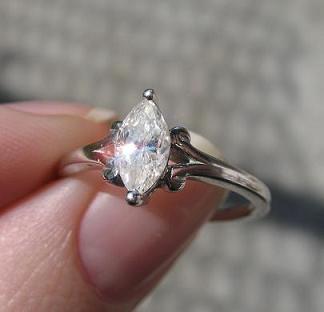 AdiS Marvelous Mr. Moonbeam, the Marquise RHR
AdiS shared this delicious Diamond Right Hand Ring on the Show Me The Bling Community at PriceScope.com. Now Marquise is not the universal favorite cut, but this one is undeniably beautiful! I like marquise, personally, because they bring a different feel to the aesthetic! Who am I kidding, you all know I just love diamonds, I haven't met the cut I didn't like yet!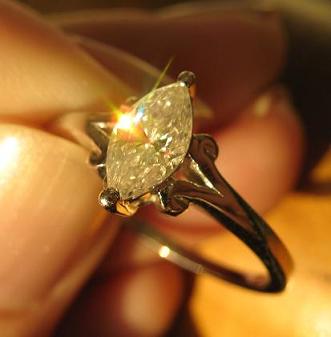 Shining in the sunset
I love the way the light hits this rock! AdiS shared with us that she had visited it in the store several times, coming and going, before deciding that it had to come home with her! I think you made the right decision on this right hand ring! Thanks for sharing it, and I hope it has brought you a lot of smiles over the years! The name Mr. Moonbeam fits this perfectly!
The Ring Stats:
0.60 ct marquise
color H
SI1 (completely eyeclean)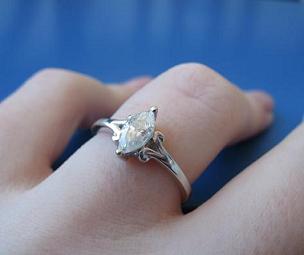 Fabulous finger shot
Want to see the whole post with more pics? Come right over to the right hand bling!!
On Throwback Thursdays, we take the opportunity to re-appreciate beautiful pieces that have been shared over the years!
Thank you so much for sharing your jewelry experiences with us. Keep revisiting PriceScope's past with us each Thursday!
#TBT
PriceScope offers multiple search methods learn more about our searches here.
Come show off YOUR fantastic bling with fellow jewelry lovers and trade professionals in the Show Me the Bling Community, here.