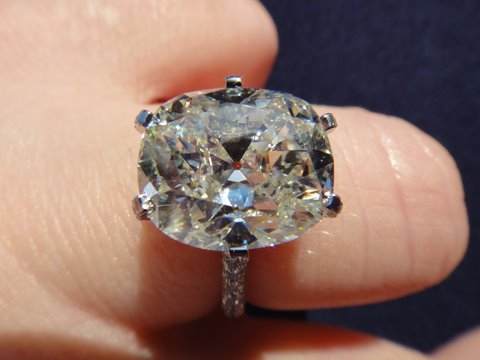 Mrs. Flintstone's Fabulous Rock Collection!
Mrs. Flintstone shared this eye popping Diamond Jewelry Collection on the Show Me The Bling Community at PriceScope.com. BADA BLING! Goodness gracious, I love finding old posts like this that just make my jaw drop. Pendant, Ring, and Earrings that all are breath taking, what a lucky lady Mrs. Flintstone is!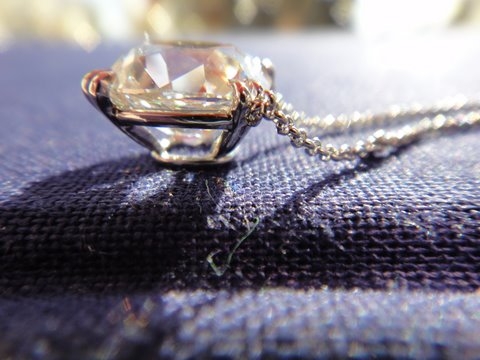 That pendant is TDF
Mrs. Flintstone got this dazzling engagement ring, and earrings, and then later added the pendant to create what she calls her own "I have my own little Solar System, complete with planets, sun and moon. Always bright and glowing." I love that. Perry Chen acted as diamond concierge to curate these stellar stones, and Leon Mege made the magic happen! I hope that you have worn these in good health in the intervening years, and thank you for sharing this incredible collection with us!
The Stats:
Ring is 5.15cts, Color I, VS2, size 5 3/4
Earrings are 2.50 cts each, H, VS1, Belgian Pave
Pendant is 3.50 cts, J, VS1, 16′ & 18′ platinum chain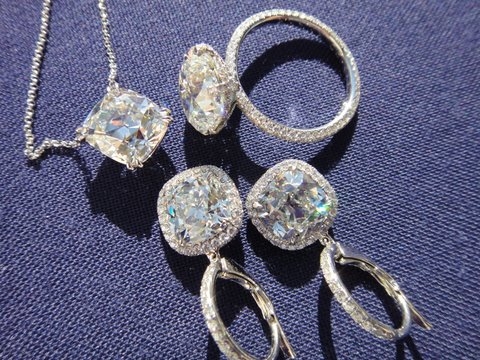 Check out the whole collection
You know you want to see more pics! Follow this link for a blast from the blinged out past!!
On Throwback Thursdays, we take the opportunity to re-appreciate beautiful pieces that have been shared over the years!
Thank you so much for sharing your jewelry experiences with us. Keep revisiting PriceScope's past with us each Thursday!
#TBT
Do you know about the size and weight of diamonds? Learn more about carat weight here.
Come show off YOUR fantastic bling with fellow jewelry lovers and trade professionals in the Show Me the Bling Community, here.