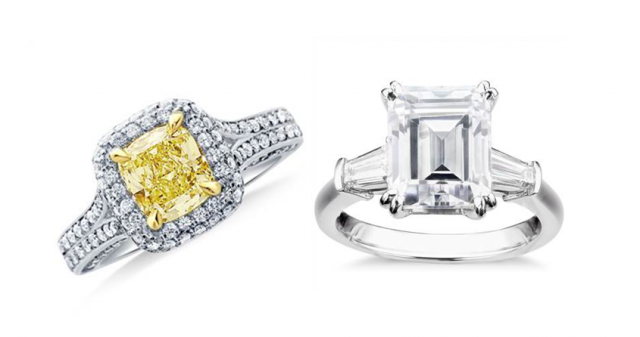 Royal Engagement Rings
What is an icon? An icon is one who is able to influence minds long after he or she has departed the world. The last century has been blessed to see many fashion icons and we have noticed that many of today's jewelry designs borrow many elements from royal fashion icons of the past.
Today we examine three iconic royals and their engagement rings to discover a ring that you'll love for centuries to come.
Princess Grace of Monaco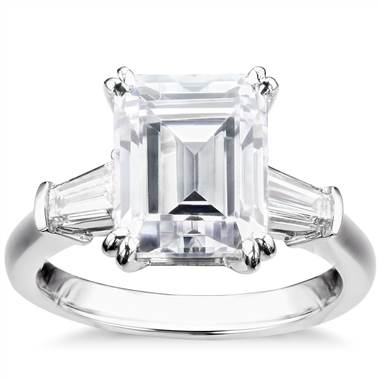 Get Inspired: Get Inspired: Studio emerald tapered baguette engagement ring set in platinum
One can't mention a royal icon without mentioning Princess Grace of Monaco. Princess Grace of Monaco epitomized class and elegance. But before she became THE Princess Grace of Monaco, she was known as Grace Kelly….and had an engagement ring from Prince Rainier of Monaco on her finger. Now, her original engagement ring was a ruby and diamond piece, but Prince Rainier wanted something more suitable for his future leading (and ruling) lady, so upgraded her to a 12 carat emerald cut diamond ring with baguettes from Cartier.
Duchess of Windsor, Wallis Simpson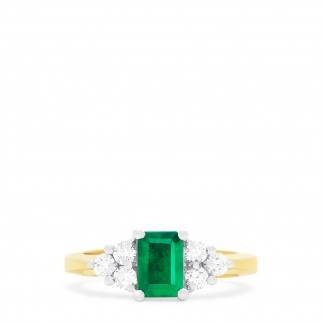 Get Inspired: Brasilica two-tone emerald and diamond ring set in 14K yellow gold

at EFFY
Now, we aren't here whether to debate if Ms. Simpson was royal or not. She was engaged to the former King Edward VIII, before he abdicated the throne to marry her. She became known the world over for her large and impressive jewelry collection which all started with her engagement ring from Prince Edward, Duke of Windsor. He proposed to her with a jaw-dropping 19.77 carat emerald engagement ring.
Queen Rania of Jordan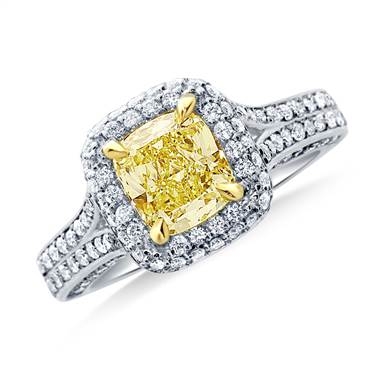 Get Inspired: Fancy light yellow canary cushion cut diamond halo split shank ring set in 18K white gold

at B2C Jewels
Queen Rania of Jordan has made numerous best-dressed lists. She is seen as a modern and fresh face of the Arab world with a wardrobe to die for. Yet, her path to becoming the Queen of Jordan is just as interesting. She met the future King of Jordan, Abdullah II at a mutual friend's dinner party and that was that. Love at first sight happened and before long he proposed with a yellow tourmaline ring in a halo setting …and they married within six months.
Icons are not born every day, but you can always find a bit of inspiration if you look for it. These royal women are still setting the stage for today's engagement rings. We can't wait to see what – and whom – tomorrow's royal icons will inspire.

By PS Staff