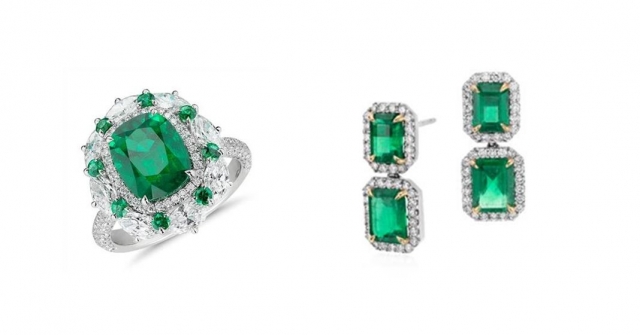 Kate Middleton's BAFTA Brilliance
The British Academy of Film and Television Arts (BAFTA) awards were held last night and attendees included the best of British and American actors…and royalty. The Duchess of Cambridge made an appearance last night wearing a fabulous Jenny Packham green dress.
She chose to accentuate her dress with a red-carpet worthy glamorous emerald and diamond jewelry set thought to be a wedding present.
So, in honor of her BAFTA brilliance, we decided to select three pieces which encapsulate her look and serve as inspiration for your next black tie event.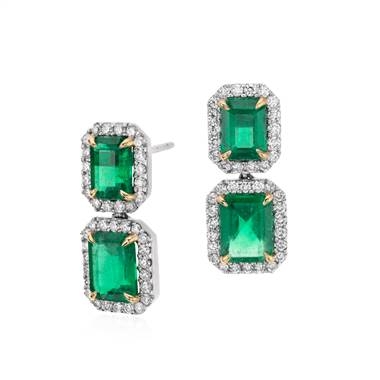 Emerald cut, diamond and emerald pave drop earrings set in 18K white gold

at Blue Nile
These drop earrings are a great for any special occasion in addition to passing them along to the next generation to become a family heirloom. These earrings combine round diamonds in a pave setting and give the ideal amount of sparkle to the emerald stones.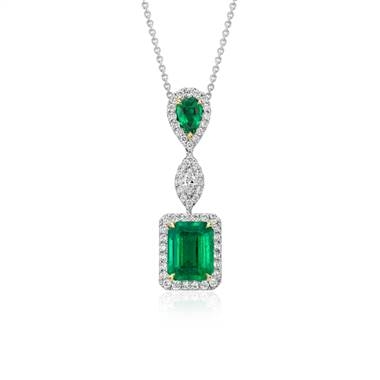 Emerald and diamond drop pendant set in 18K white gold

at Blue Nile
The Duchess of Cambridge paired her emerald and diamond earrings with a pendant necklace. Her necklace was larger and more detailed than the one above, however this style is great for anyone who makes a large impact on a smaller scale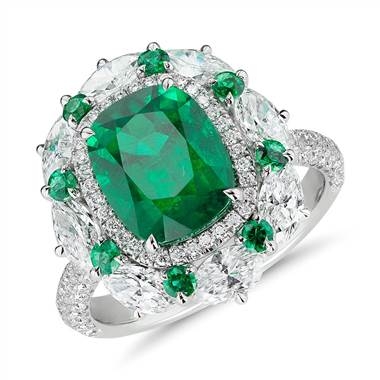 Emerald and diamond cocktail ring set in 18K white gold

at Blue Nile
We wouldn't be PriceScope without showing you a to-die-for ring. This emerald and diamond right hand ring is perfect when worn with a rich green gown. The emerald cushion cut center stone is framed with a halo comprised of round brilliant diamonds, round emeralds and marquise cut stones. This cocktail ring will look right at home on your – or any royal's – hand.
The BAFTA's are the UK's most prestigious film awards and brings out film as well as real royalty to its red carpet. The Duchess of Cambridge rose to the sartorial occasion wearing a matching emerald and diamond set proving that she can work a red carpet better than any movie star.

By PS Staff