PS Welcome - YouTube
All about PriceScope
Wed, 27 Feb 2013
Royal Asscher Debuts Man-Made Diamond Brand: Rebel Chique
H1:
Royal Asscher Debuts Man-Made Diamond Brand: Rebel Chique
By
Erika Winters
Royal Asscher's new luxury brand, Rebel Chique Diamonds, says man-made diamonds are a girl's new best friend. And here's why: man-made (aka lab-grown and synthetic) diamonds can be made in a rainbow of colors and in sizes rarely found in natural fancy-colored diamonds. By featuring man-made diamonds, the brand aims to embrace diamonds as high-end accessories that change with the seasons' fashions, a rebellion against the traditional once-in-a-lifetime heirloom diamond purchase. Or as stated in Vogue's Dutch website last week, you can now buy "an affordable man-made diamond in exactly the same color as your Louis Vuitton dress."

With playful branding (see below) Rebel Chique's launch campaign clearly departs from traditional marketing. "Rebel Chique opens a new world for a next generation of diamond lovers, tapping into an entirely new mentality and experience," said sixth-generation diamantaire and Rebel Chique founder Mike Asscher. "Diamonds have traditionally been an expression of purity and beauty. We want them to be also about confidence and independence."

New to man-made diamonds? Mike Asscher outlines the process and misconceptions. "One of the great misconceptions about man-made diamonds is that they are mass produced. But the production is much closer to craftsmanship," said Asscher. "Man-made diamond producers can influence and steer the process, but we can't completely control it. Something magical still needs to happen, but by introducing science and trial and error into the calculation, we can cultivate extremely rare and unique diamonds. Chemically, physically, and aesthetically (optically) man-made diamonds are exactly the same as natural diamonds – they only have a different place of origin and price."

Rebel Chique's collections include rings, pendants, earrings, and cufflinks featuring man-made diamonds in an array of colors. Jewelry pieces are handmade to order and the company also offers bespoke creations. Visit Rebel Chique to learn more.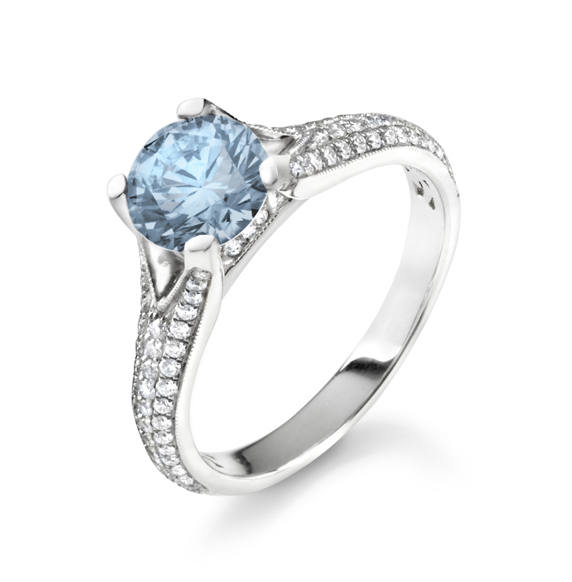 Royal Asscher's new brand, Rebel Chique, features rings, earrings, pendants, and cufflinks set with man-made diamonds in an array of colors.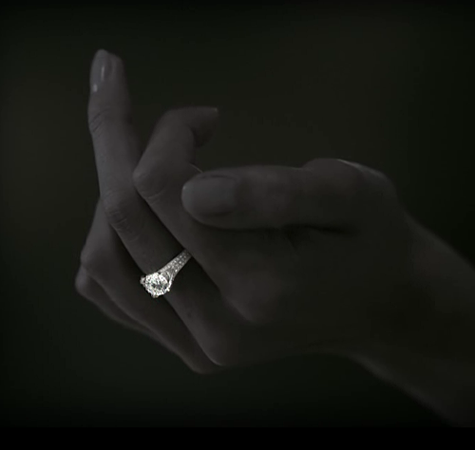 Rebel Chique inspires rebellious branding. The brand launch campaign aims to target fashionable and independent women.

Images courtesy of Rebel Chique Diamonds
Related Topics:

The Surprising Costs of Synthetic Diamonds

A Tiara for Tuesday: Royal Asscher Diamonds

Q&A with Mike Asscher