By
Erika Winters
Remember Sears' jingle from the 1980s, promoting VCRs, mufflers, Wilson tennis rackets, and towels–all with the catchy refrain: "There's more for your life at Sears?" If not, you're missing out on a potential earworm that rivals the best commercial tunes from the 80s. (And watch it below if you want that song stuck in your head for the rest of the day.) Well now you can add Rolex watches and high-end diamond jewelry to the list of items that add more to your life…at Sears.
According to reports from The Wall Street Journal and JCK News, the retailer's vast online Marketplace, which is similar to Amazon's, has allowed third parties to sell products via the Sears website for the last three years. These products include a $30,000 Rolex watch and a $98,000 ring with a 5.5-carat fancy-yellow diamond.
From Sears Marketplace:
Marketplace at sears.com is a community of sellers working with Sears providing you with millions of additional items. We partner with thousands of sellers to offer you more of the unique products you want.
…and that's great for sellers who want their products seen by more consumers. But are consumers keen to buy such high-end items from Sears? I mean, if one is going to drop $98K on a diamond ring, we imagine that high-end consumers also want the shop bragging rights to go with it. But that isn't the case for everyone: when people are buying $250K diamond rings from their mobile apps from retailers like Blue Nile, we're not sure that people care so much about the "luxury" experience. An easy online transaction can trump the white-gloved care that many associate with luxury shopping.
And let's face it, high-end, mass-market amalgamations are becoming par for the course. Neiman Marcus and Target teamed up last year, and Target consistently works to bring luxury designers to the mainstream market. So the luxury jewelry and watch offerings at Sears, while unpalatable to some, may be perfect for others. But we have to wonder whether the brand identities are lost in these mash-ups?
According to The Wall Street Journal's report, some shoppers were not so into the Sears experience. Sears is also offering designer handbags, clothing, and shoes in its Marketplace.
From The Wall Street Journal:
On an online forum for handbag aficionados, a string of members were questioning whether a Gucci purse listed on Sears' website was fake, merely because of its association with the department store.
"Sears would be the last place most would think to purchase high-end bags from," a member quipped. Another wrote, "Gucci @ Sears? hmmmmm don't think so!"
So what products do you think of when you think of Sears? Tires, Refrigerators, or Rolexes? Does the Sears Marketplace offer more for your life?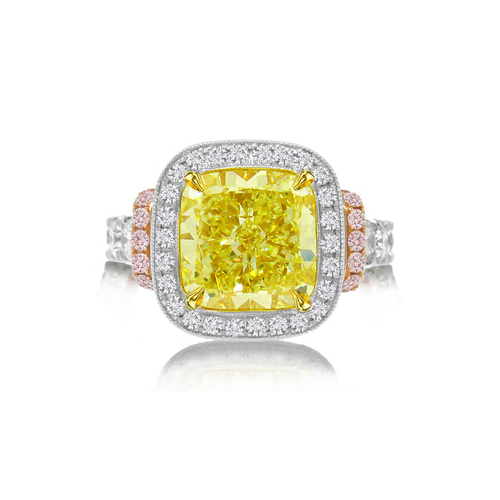 Fancy yellow diamond ring from Allurez at Sears Marketplace • $98,502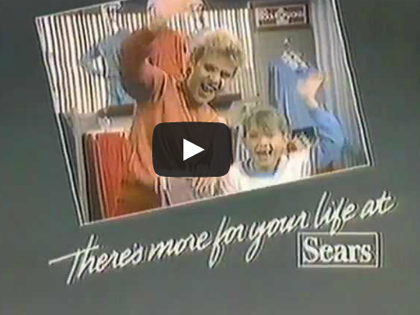 Video requires Flash. Watch at Youtube: 1984 Sears Commercial
Related Blog Topics:
Neiman Marcus and Target? Odd Couple or Match Made in Heaven?

Vera Wang and Zales to Launch Bridal Jewelry Collection

Affluent Consumers Choose Zales over Tiffany – Jewelry News Roundup