By
Erika Winters
We have another fabulous door prize to share for the 4th Annual Pricescope Get-Together that we are hosting in Las Vegas in just a few weeks! Each week leading up to the event, we are showcasing an array of door prizes donated by our featured sponsors and contributing forum vendors. This week's sneak peek comes courtesy of Good Old Gold!
Eligible consumer members attending the 2014 Pricescope Get-Together will have the chance to win this pair of August Vintage Cushion diamond studs (approximately .50 ct. tw.) in vintage-style gold settings.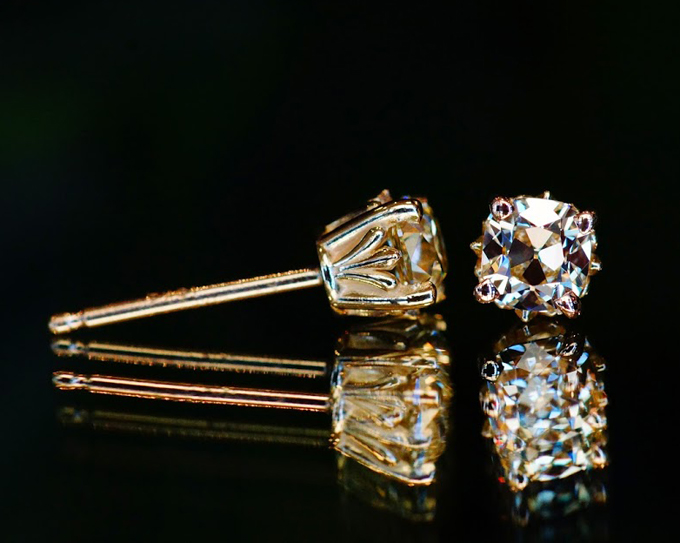 We are also very proud to share that Jonathan Weingarten, owner of Good Old Gold, has officially patented the August Vintage Cushion diamond cut. Jonathan (aka "Rhino" on the forum) has been a member of Pricescope since 2001, and he has served our community by helping to educate consumers on the importance of a diamond's cut. We congratulate him on this achievement!
Visit Good Old Gold to learn more: The Story of August Vintage® Cushions
We asked Jonathan to share his thoughts on his newly patented August Vintage Cushions:
When Erika asked me to write a statement for her blog concerning our new patent for the August Vintage® Cushion many thoughts rushed through my mind of the journey that brought Good Old Gold Inc., and myself, to this point in time. A long, adventurous and wonderful journey which I could say so much about so I'll try and keep this as brief as possible.
The founders of Pricescope, along with other core gemologists, and I were there at the birth of Pricescope back in 2001. A community that was and continues to be centered on customer service. It is for this reason alone that I would attribute the success of it and others who mimic its model. There are so many names that come to mind of the regulars I've come to know and love over the 13 years of its existence, the "prosumers" there who contribute so much of their time to helping others…and with no return. You gals and guys are heroes to me. It is in this spirit of service I have personally strived, not only in my personal life but also in the life of our business. Some of which I hope you would see reflected on the Pricescope forum via our videos and articles from our site.
One of the greatest rabbis once stated "The greatest among you shall be your servant." And I can say without hesitation that, while we have received this patent for the August Vintage Cushion, it has genuinely come from studying, serving and listening to the needs and wants of the kind folk who have come to us and primarily via the online community. It is with great pride we offer this product and others that were born from listening to and serving this great community. I am forever in gratitude.
And Jonathan, we are grateful to you for your ongoing educational efforts on our forum. Many thanks to you for this donation and for being a member of our community!
Visit the 4th Annual Pricescope GTG in Las Vegas! forum thread for more information.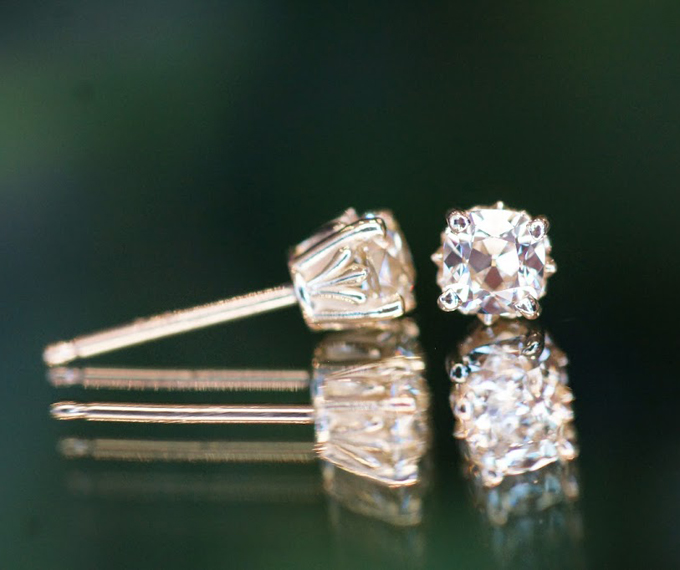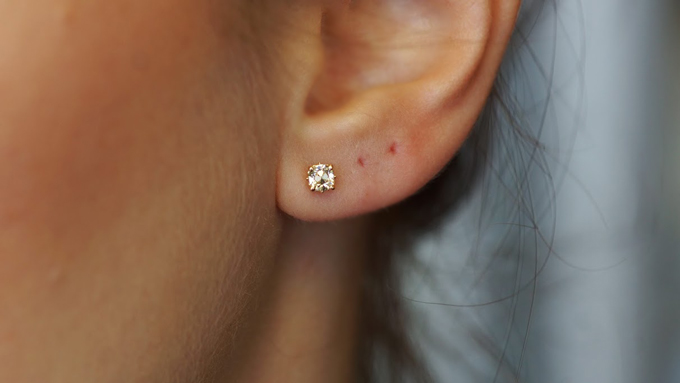 Pricescope consumer members attending the 4th Annual Pricescope Get-Together will have the chance to win this pair of August Vintage Cushion diamond studs from Good Old Gold!
Please join our forum discussion on Jonathan's new patent!