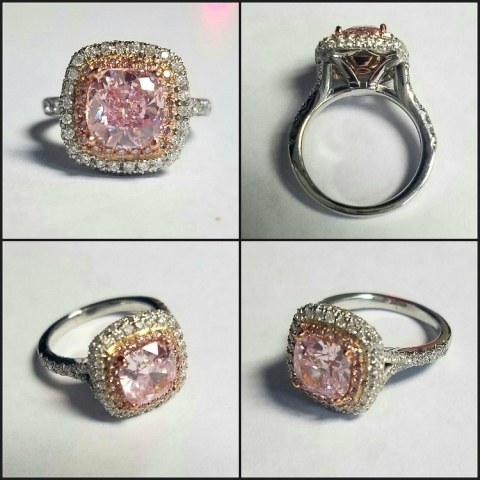 xxeevvaaxx's Pink Diamond Engagement Ring
xxeevvaaxx shared this amazing pink diamond engagement ring with us, and we were blown away. The double halo makes that center stone sing!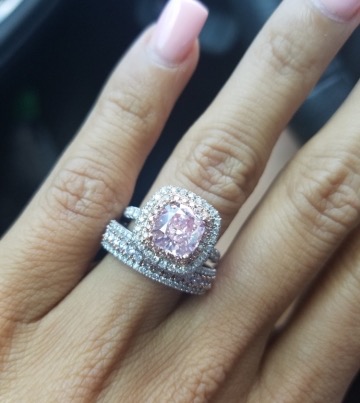 1.78ct fancy pink diamond
A bit of info regarding this GIA certified cushion modified brilliant pink diamond:
Carat Weight: 1.78
Measurements: 7.47 x 7.28 x 4.29
Color Grade: Fancy Pink
Clarity Grade: VVS1
Proportions: table: 54%; depth: 59%; girdle: medium – thick; culet: none
Polish: Excellent.
Symmetry: Good

Fluorescence: Faint
Thank you for sharing this fabulous ring, and the addition of the design process thread is awesome! I love seeing these beauties coming to life, and what choices are made that completely change the look! It's such a fascinating process! This one was a winner, kidos to xxeevvaaxx!
To read the entire post with lots of pics, click here
On Throwback Thursdays, we take the opportunity to re-appreciate beautiful pieces that have been shared over the years!
Thank you so much for sharing your jewelry experiences with us. Keep revisiting PriceScope's past with us each Thursday!
#TBT
Learn more about pink diamonds here.
Fancy colored diamonds are fascinating.