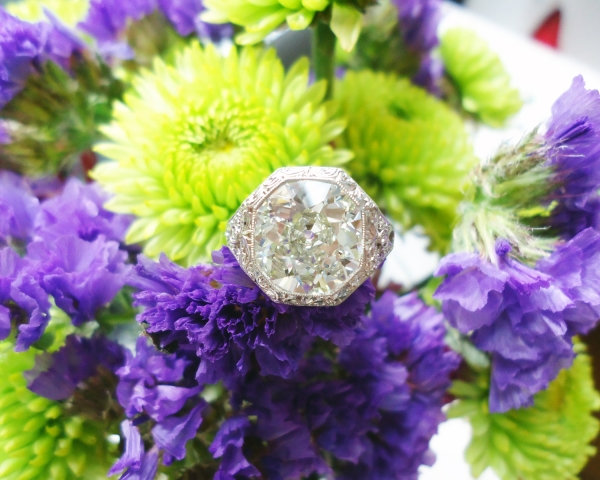 Rika's Stunning Engagement Ring
Rika blew us away with this gorgeous Engagement Ring I look at a lot of really beautiful jewelry every week, and this one took my breath away. I love the finger coverage and the fact that the sparkle changes color with every turn!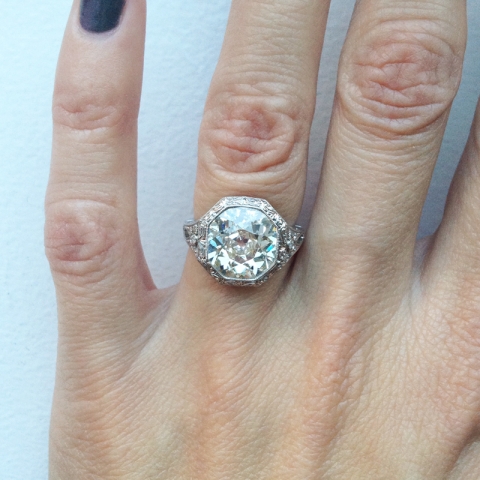 Single Stone 3.76 K Diamond Ring
Rika had some ideas as to what she wanted and Single Stone made her dream come true! Just look at how that beauty sits on her finger, it's marvelous!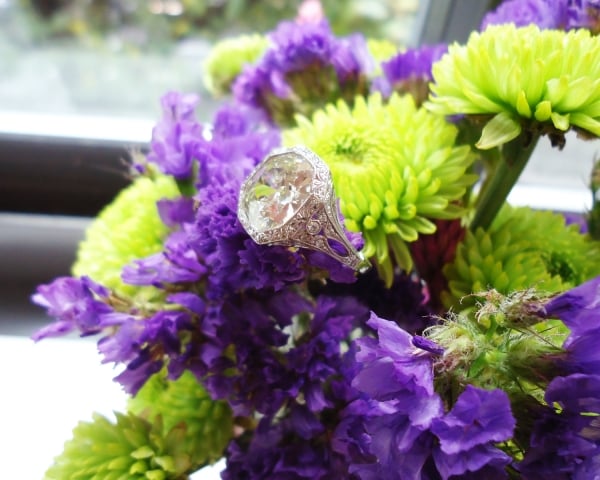 Side Detail
The side detail is magnificent! This ring reminds us that not every diamond is equal and you don't need to be afraid to look at diamonds in different grades to find a fabulous stone. I hope that married life has treated Rika well and that she has found a lot of joy wearing this ring! I know I enjoyed looking at it!
To read the entire post with lots of pics, click here
On Throwback Thursdays, we take the opportunity to re-appreciate beautiful pieces that have been shared over the years!
Thank you so much for sharing your jewelry experiences with us. Keep revisiting PriceScope's past with us each Thursday!
#TBT
Learn more about diamond grading here.
Adding embellishments to personalize your ring is fab, learn more here.