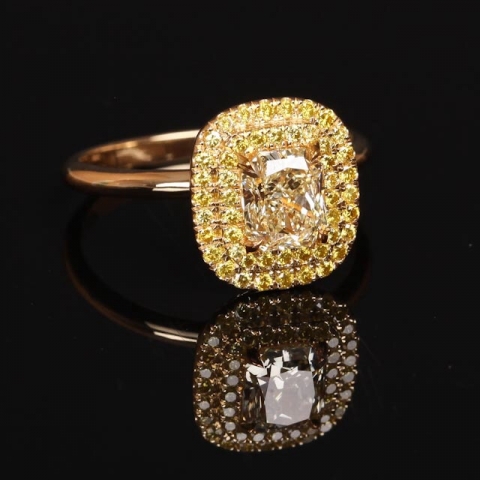 Fancy Yellow Double Halo
Scarlett1 shared her radiant ring with us in the Show Me the Bling community and we basked in it's incredible glow!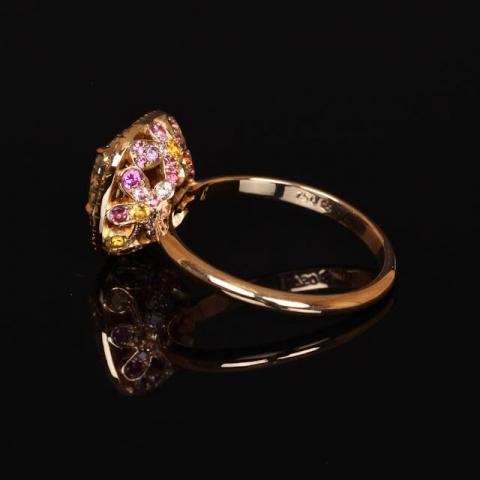 Marvelous FLower Detail
Steven Kirsch designed this stunning ode to sunshine and flowers and it could chase away any rainy day blues! Carrying a bit of sunshine around with you is such a lovely idea! The gallery detail is just phenomenal, I am sort of in love with this.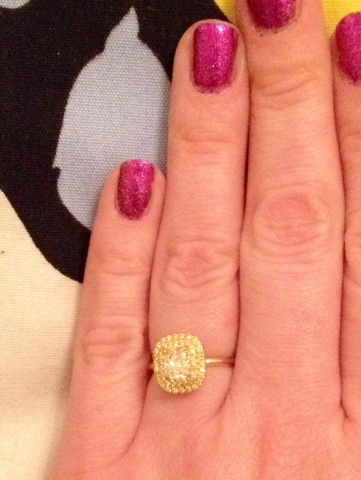 At Home on Scarlett1's Finger
The Sunny Stats:
The Center Stone is a .91ct VS1 Y-Z Radiant
Haloed by Fancy Light Yellow Melee
18k Yellow Gold
Flowers Made of a Mix of Sapphires Ranging in Light Pinks, Hot Pinks, and Purples
To read the entire post with lots of pics, click here
On Throwback Thursdays, we take the opportunity to re-appreciate beautiful pieces that have been shared over the years!
Thank you so much for sharing your jewelry experiences with us. Keep revisiting PriceScope's past with us each Thursday!
#TBT
Learn more about Colored Gemstones here.
Diamond Color can vary significantly, learn more here.