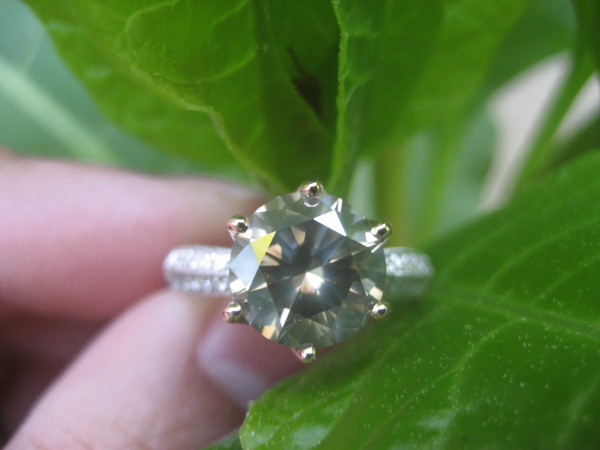 Meet Olive
Platinumrock shared her amazing ring with us in the Show Me the Bling community and we were blown away. I love all sorts of jewelry, as you probably know, but I have a real soft spot for pieces that have their own character! Olive made me smile a lot…and then made me want a dry martini!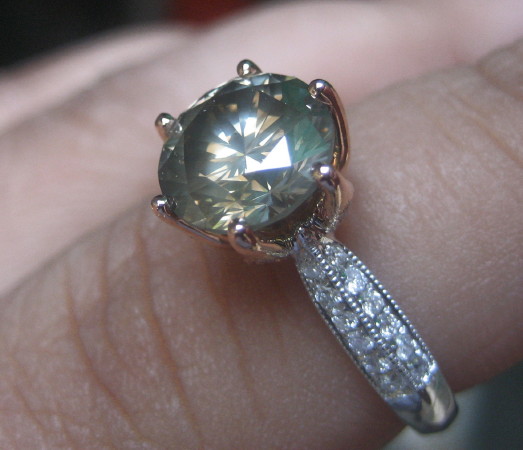 Platinumrock's 3+ ctw Green-Grey Diamond Ring
At the time of posting, Olive was set in a six pronged LOGR Lotus after months of searching for the right setting! I love the look of this green-grey diamond in rose gold, the contrast is beautiful and eye catching. This lotus mount is quite lovely, and compliments the stone really well!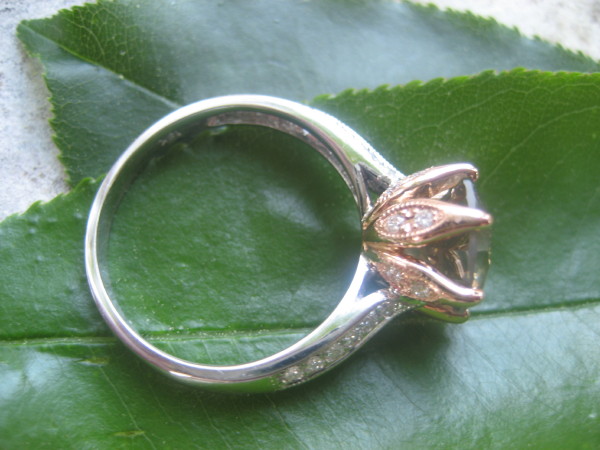 Lovely Lotus
The Stats:
Center Stone:
– Weight: 3.17ct
– Clarity: SI1
– Color: grayish yellowish green
– Dimensions: 9.21 mm
Setting:
– Shank: 18K white gold
– Head: 18K rose gold
– Diamonds: .38 H VS
To read the entire post with lots of pics, click here
On Throwback Thursdays, we take the opportunity to re-appreciate beautiful pieces that have been shared over the years!
Thank you so much for sharing your jewelry experiences with us. Keep revisiting PriceScope's past with us each Thursday!
#TBT
Learn more about Green Diamonds here.
Mounting styles can vary significantly, learn more here.