By
Erika Winters
The sidewalks and streets near the NYC Diamond District contain precious-metal scraps and stones that self-described "city miner" Raffi Stepanian picks up and resells to the vendors who track them out of their shops. But according to this video uploaded to YouTube by Stepanian himself, some vendors aren't too happy with his mining excursions. He also has attracted attention from the NYPD, as seen in the video below.
In the video a jeweler expresses his dismay at Stepanian:
Jeweler: There's a lot of guys that are not happy with this guy. And he's going to have a problem. And it could get, eh, physical.
And Stepanian defends himself with:
Stepanian: They don't like the fact that I'm picking up precious metals and gemstones off the floor. (sidewalk) I can't be responsible for their sub-conscious anger and their irresponsibility.
According to citymetric.com, Stepanian claims that he makes approximately $500 to $900 a week by selling the metal and gemstones back to the people who drop them.
Check out the video below, and also we'd like to know what you think about Stepanian and his "city mining" near the NYC Diamond District. Cast your vote!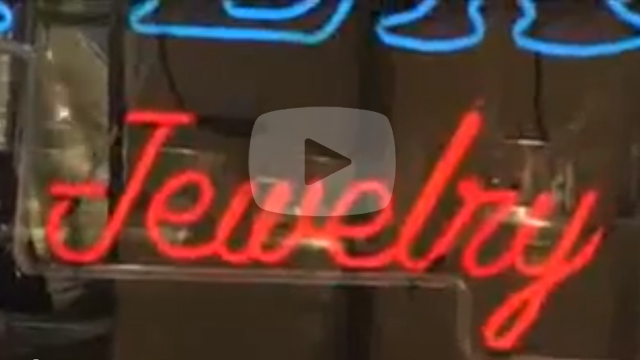 Video requires Flash. Watch at YouTube. Some language in this video is NSFW.
If "city mining" isn't your thing, the Crater of Diamonds State Park in Arkansas offers public mining with no issues. Read more:
Field Trip? Crater of Diamonds State Park

Man Finds 6.19-Carat Diamond at Arkansas Crater of Diamonds State Park