By PS Staff
It's rare that you can really put on the Ritz so to speak these days. There are few and far opportunities between which women can really put on their good jewelry and have a blast. Fortunately for the women who live in the New Orleans area, they can put on their biggest brightest jewels and let the good times roll.
Most Mardi Gras balls are invitation only. However, even if you don't know a member of a krewe to get you the much-prized ball invitation, a few krewes throw large parties which are open to the public as long as they purchase a ticket. Therefore, you have no excuse to not get dolled up for at least one night and pile on the jewelry.
Now, let's take a look at some fabulous baubles from a few of our PriceScope Featured Sponsors to help you look right at home attending one of New Orleans's many Mardi Gras balls. So ladies, grab your floor length gown and prepare to laissez les bons temps rouler (let the good times roll).
The Earrings
Vintage Cultured Pearl Earrings, $85

at Blue Nile
If you're going to a debutante ball, then these are the perfect earrings for you. Nothing says tradition more than a pair of pearl earrings and you will find them everywhere at the top balls in the city. This pair at Blue Nile is perfect and won't break the bank, so you can have enough money left over to eat your way through the city afterwards.
The Bracelet

Confetti Bracelet, $1,995

at Blue Nile
Mardi Gras is full of colorful characters, none of which are as attention grabbing as this bracelet. Mardi Gras's official colors are gold, green and purple which stand for power, faith and justice respectively. However, with this bracelet on your wrist power, faith and justice will transform into beautiful, elegant and charming.
The Rings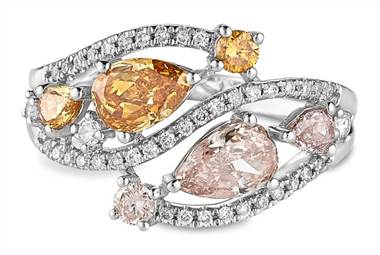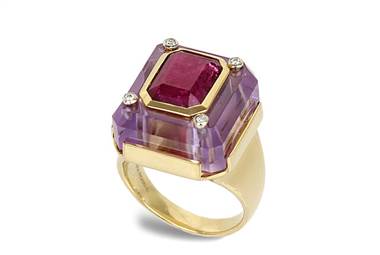 Rings (top to bottom): Bypass Ring $5,525, Chevron Ring $23,000 and Cava Ring $6,800, all at Ritani
At PriceScope, we don't let engagement rings have all of the fun. These rings are perfect for Mardi Gras. They're bold, beautiful and colorful just like the city of New Orleans. We love the look of these rings and they look utterly amazing on a perfectly manicured hand.
The Necklace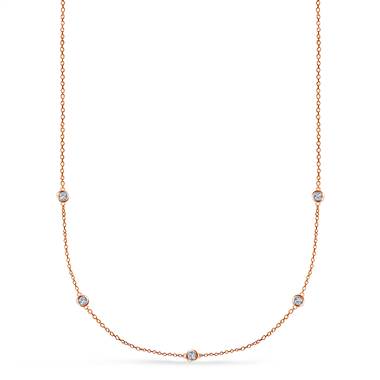 Station Necklace, $599

at B2C Jewels
New Orleans is known for the tradition of throwing out colorful necklaces from the floats. This time, we've decided that instead of draping inexpensive plastic around your neck why not wear a gold necklace which resembles an elegant pair of Mardi Gras beads? We would definitely wear this necklace while getting down on the dance floor.
Are you ready to go to a ball? I know we are! These jewels have us checking the mailbox for our invitation and picking out dresses to get ready to get down and have a ball in the Big Easy. Hope to see you there, and remember laissez les bons temps rouler!
If the above is not what you're looking for, click here to search for more (Resources >> Jewelry Search).