By Erika W.

5 Diamond Jewelry Classics for a Night on the Town
From a grand New Year's Eve celebration to the most intimate soiree, diamond jewelry will complete your holiday party ensemble. Sparkle and shimmer with these five classics that will carry you through the holidays and beyond.
1. Diamond Dangle Earrings
Diamond dangles are perfect for holiday parties. The movement and sparkle highlight and energize the face. Who doesn't need a little extra oomph around the holidays?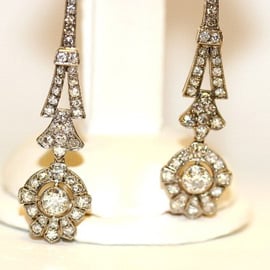 Posted by LoveDeco
diamond vintage style earrings
2. Diamond Drop Necklace
A dramatic diamond drop is perfect for lower necklines, and a drop dangling from a diamonds by the yard style chain will light up the neck and collarbone. For more pictures and inspiration, please visit this diamond pendant discussion.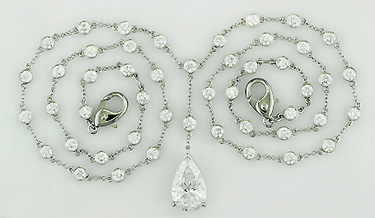 Posted by starryeyed
pear cut diamond necklace
3. Diamond Rings
A dynamic right hand ring and a classic engagement ring are the perfect complement to holiday attire. The Van Cleef & Arpels Between-the-Finger Rings can be worn two ways-versatility!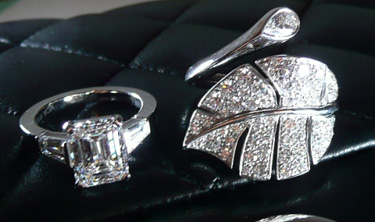 Posted by megeve
Van Cleef & Arpels Plume Ring and diamond engagement ring
4. Diamond Bracelets
Play up the wrist with a little shimmer and sparkle. Diamond bracelets will light up the dance floor and the dinner party. A classic line bracelet (or two) will complete any holiday attire.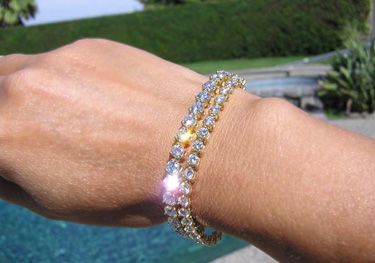 Posted by cflutist
Show me your diamond bracelets
5. Dress Watch
Add some jazz to your holiday party wardrobe with a great dress watch. A diamond Rolex may do the trick, like Dancing Fire's his and hers watches shown in the photo. There are many watch brands to explore, so if you need more inspiration, please visit this watch thread.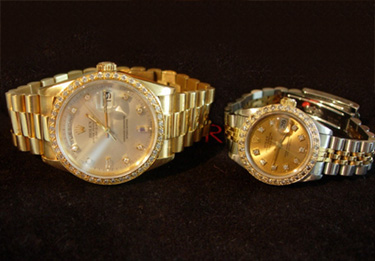 Posted by Dancing Fire
Diamond Rolex watches – his and hers
Related Threads:
Great Watches – What watch do you wear or would love to wear?
Please share your Diamond Chandelier earrings!
What are you wearing for the holidays? Show me the Bling!