By PS Staff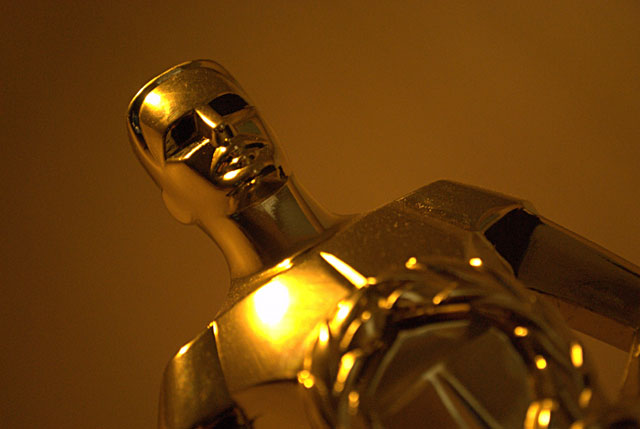 Academy Award Winner (CC BY 2.0) by Dave B
The Oscars are over. Leonardo DiCaprio has finally taken home the prized gold statuette and borrowed baubles and dresses are back with their rightful owners. Yet we couldn't help but notice some of the biggest winners on Oscar night. Now they didn't have their names printed on an envelope, but were on stage quite frequently. Why we're talking about the jewelry brands that were front and center on nominees, winners and guests. Some are legacy brands and some are newcomers you should definitely pay attention in the future. So without further ado, here we go!
The Legacy Brands
Tiffany & Co. – You know you made it when style juggernaut Cate Blanchett selects your jewelry to wear on Hollywood's biggest night. As usual, Tiffany and Blanchett did not disappoint. She selected pieces from the company's Blue Book Collection and wore a bracelet, diamond drop earrings and a nearly 2.5-carat diamond ring.
Harry Winston – This brand needs no introduction but just know that you can be expected to be shadowed by bodyguards when you borrow anything from Harry Winston. The night's main honor went to Charlize Theron wearing $3.7 million in jewels from the storied house. She was adorned head to toe in show-stopping pieces, but the one that knocked it out the park, the 48.8-carat Secret Cluster Diamond Necklace.
Bulgari – Ahhh, the mere thought of Bulgari is enough to send stylists, celebrities and mere mortals into frenzy. We love the house's daring looks; their designs aren't made for wallflowers. All it takes is for someone to look at the floral necklace Naomi Watts elected to wear that night and become a Bulgari fan for life.
The Newcomers
Forevermark Diamonds – This company has been around for 125 years but still has not become a household name like lesser companies. That's all set to change now with Olivia Munn wearing a jaw-dropping bracelet with the design centered upon a 12.06 brilliant cut diamond.
Nirav Modi – Modi is staunchly planted in the upper echelon of jewelers, yet is not tremendously well known in the states until now. Long known for dressing the international elite, Modi's time to shine has arrived. Kate Winslet wore a total of 63 carats of diamonds spread between the 39-carat bracelet, the 5-carat ring and 19-carat earrings. It looks like Modi opened his first boutique in the USA right on time.
Niwaka – The Japanese jewelry brand is known for their floral, handcrafted looks which make the company bang on trend and of the moment. Could any other jeweler have made Brie Larson's Gucci dress with THAT belt? Well, they made it work by lending her their diamond and pearl earrings to tie the whole look together.
The brands you just read about were the real winners of the night. These jewelry houses are all members of the Oscars club now and we know you are already plotting how to get all of these brands in your jewelry box.