What can he say? The man loves his diamond grill! Ryan Lochte won the gold medal in the 400-meter individual medley last Saturday. According to a tweet by ESPN's Wayne Drehs, Lochte tried to wear his diamond grill on the winner's podium but was stopped by an Olympics official who told him he wouldn't receive his medal if he wore it. The U.S. swimmer took it in stride and later encrusted his choppers with diamonds and showed off his gold medal to fans. In the video below, Lochte discusses his various diamond grills, including the one made specially for the London 2012 Summer Games.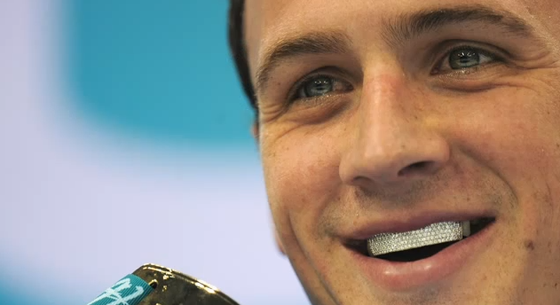 Image: What's with Ryan Lochte's Grill?
Ryan Lochte wears one of his many diamond grills. "I wear it when I go on the podium. It's just a unique way of showing my personality out to everyone," said Lochte.
Related Topics:
Video: How are the London 2012 Olympic medals made?

Leibish & Co. Shares Olympic Love with Fancy-Colored Diamonds