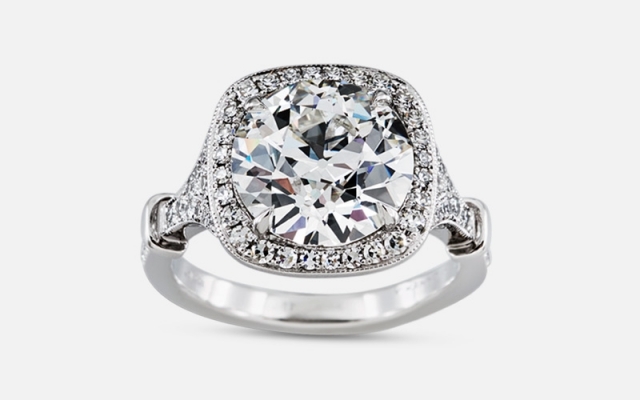 Victor Canera OEC Lillian
Bright Ice shared this outstanding OEC Reset on the Show Me The Bling Community at PriceScope.com. Bright Ice's OEC has gone all over the place in search of the perfect final home for it, the setting that would really make it the star, while being incredible in it's own right. The OEC has finally found it's forever home and we are so incredibly stoked that the adventure was shared, and has culminated in such a glorious finished piece!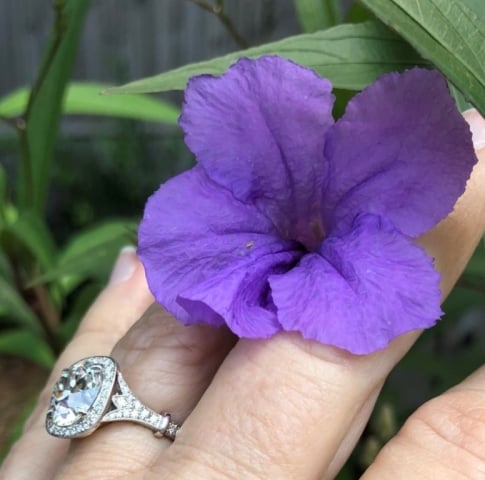 bright ice and her bright ice
There is a reason that so many PriceScope members turn to Victor Canera for incredible hand forged pieces, and this is yet another illustration in why that is warranted. This is stunning, my jaw absolutely dropped! The halo just pops that OEC so that it sings to the heavens! I hope that you wear and enjoy this for many years to come! Gorgeous!
Go see the post with lots more pics! Follow me to the bling!
The Jewel of the Week is our chance to feature and appreciate a recently posted piece from the Show Me the Bling Community!
Thank you so much for sharing your jewelry experiences with us. We look forward to seeing more!
#JOTW
Do you know your basic engagement ring anatomy? Learn more about engagement rings, here.
Come show off YOUR fantastic bling with fellow jewelry lovers and trade professionals in the Show Me the Bling Community, here.