Engagement Rings Tutorial
Basic Engagement Ring Anatomy
An engagement ring is essentially composed of two parts, a head and a shank. The center stone is held in place by prongs or a bezel.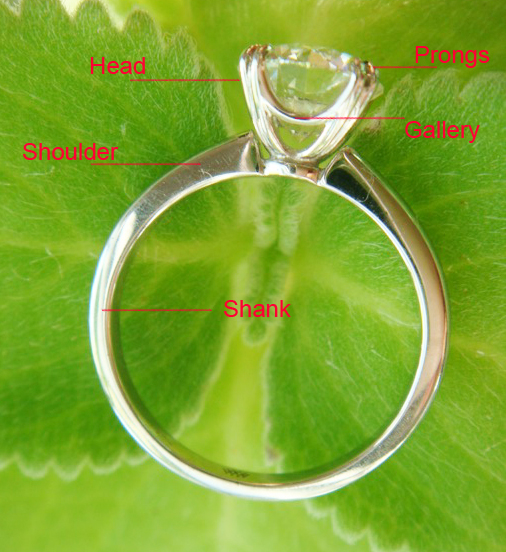 1.55ct Round Brilliant Solitaire Engagement Ring
Posted by zavy
Engagement Rings – Basic Vocabulary
Bezel
A piece of metal that completely encircles a diamond or colored gem securing it in place.
Gallery
The undercarriage of the head of a ring, which can be functional or decorative.
Head
The most prominent part of the ring's mounting, which holds the center stone.
A ring can either have an integrated or a peg head. An integrated head is composed of a head and shank that are constructed from a single piece of metal. A peg head is soldered to the shank, so it is constructed from two separate pieces of metal.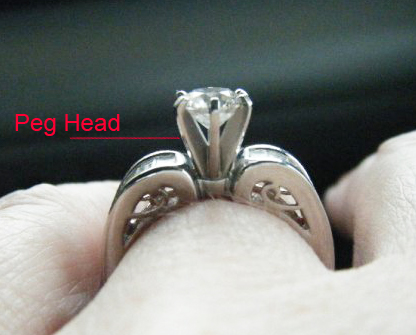 .73ct Round Briliant Engagement Ring with Baguettes
Posted by MissRedd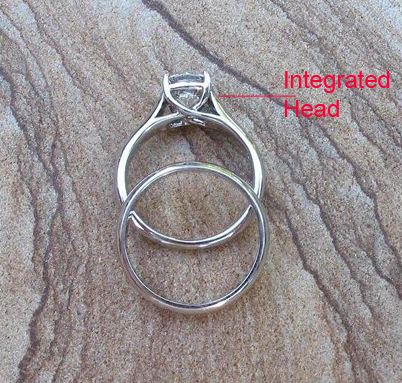 1.4ct Ideal Cut in D'Vatché X-Prong Ring
Posted by Ellen
Prongs/Claws
The small pieces of metal that cup the center stone, securing it in place.
Ring Mounting
The entire ring—without a center stone or side stones.
Semi Mount
A ring with accent stones already in place, but without a center stone.
Shank
The band that encircles the finger.
Setting
The act of securing diamonds and gemstones into an engagement ring or other jewelry item.
Setting Style
The specific way that stones are secured, i.e., prongs-set or bezel-set.
Next topic: