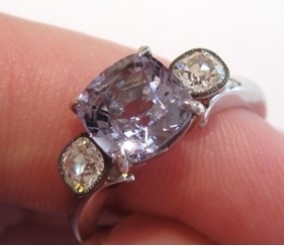 Oh hey, Lilac and Grey!
Treenbean shared this incredible Custom Spinel Ring on the Show Me The Bling Community at PriceScope.com The color on this is dreamy, captivating, like a lingering haze from beautiful fantasy. Isn't it amazing how jewelry can transport you, and mean such different things to different observers?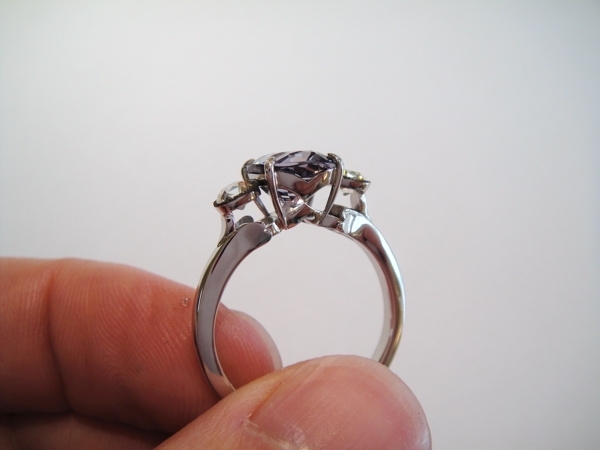 Gorgeous shapes
Treenbean originally posted about this amazing ring in 2012 and part of the excitement for me about this post is that it's LOADED with pics and the full creation process is captured.The center stone is a Spinel, sourced from Marnar, the side AVCs were sourced from a PS fave Good Old Gold, and it was all put together by the incredible talent, vision, and bench work of Micheal Robinson of David Michael Jewellers. It feels like an intimate gift to get to see the creation of someone's custom jewelry, as jewelry lovers we know how significant and personal our jewelry can be. It's beautiful to be invited into the creation of something so lovely. Thank you all for sharing so much with us on the forums, it is a really special part of PriceScope!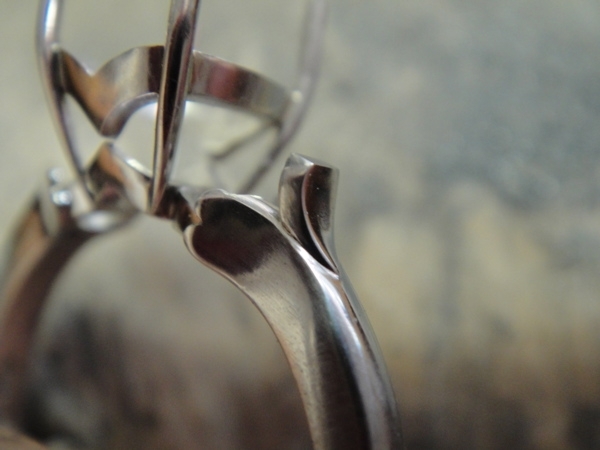 Early in construction
To read more of the story and see all the pics, visit the original ring post here.
For Throwback Thursdays, we take the opportunity to re-appreciate beautiful pieces that have been shared over the years!
Thank you so much for sharing your jewelry experiences with us. Keep revisiting PriceScope's past with us each Thursday!
#TBT
Love colored gems? Us too! learn more about colored gems here.
Come show off YOUR fantastic bling with fellow jewelry lovers and trade professionals in the Show Me the Bling Community, here.