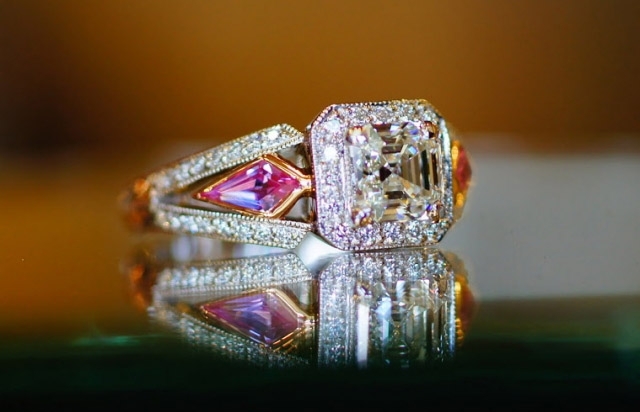 Michelle Yeoh Style Inspiration (Opening Ring Photo posted by Diamondseeker

on the PriceScope Show Me The Bling Forum
I was so SO excited when I saw that Michelle Yeoh is an August baby! Makes sense now as she's one of the world's best fighters thanks to their spirited Leo temperament. What's even more exciting is that as of August 15, she will be portraying Eleanor Young, matriarch of the Young family, on the big screen in Crazy Rich Asians. I read ALL of the books and am so excited to see her bring this character to life. So, you've been forewarned and expect to see a blog post about the movie very soon!
In the meantime, let's get some fashion inspiration from Michelle Yeoh's looks throughout the years. We imagine her fashion sense would give Eleanor Young a run for her money.
Fashion Should Make You Feel Good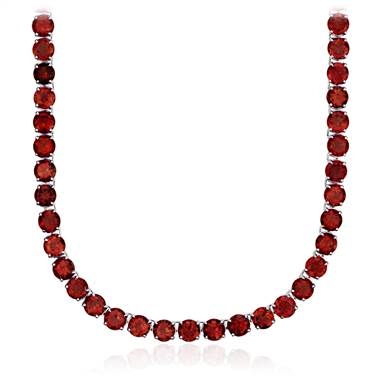 This beautiful necklace will put you on the path to looking great and feeling great everyday. Round garnet eternity necklace set in sterling silver

at Blue Nile
Yeoh believes that fashion doesn't wear you. You should be comfortable, and wear what you love. You know the feeling you get when you're wearing your favorite look. You have that little bit of extra pep in your step because not only do you look good, but you feel good. Wouldn't you want to feel like that every time you left the house?
Show off Your Assets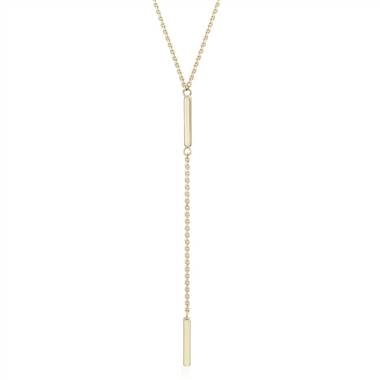 A delicate lariat necklace will highlight your stunning collarbones. Double bar lariat-Y necklace set in 14K yellow gold

at Blue Nile
No, that doesn't mean wear very little, but pick your favorite body part and run with it. Love your legs, then opt for a thigh high slit, do your arms rival Angela Bassett's, then go all out for a strapless or sleeveless look. Find your favorite feature and go all out. Let the world know that you love yourself and your fierce arms!
Have Some Show Stopping Pieces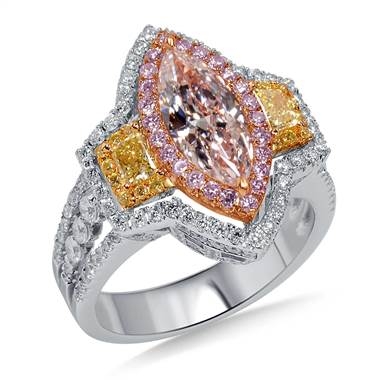 Fancy multicolored diamond halo ring set in 18K three tone gold

at B2C Jewels
Did you know that Michelle lent several awe-inspiring jewelry pieces to the costume designer for Crazy Rich Asians? In case you haven't read the book, her character belongs to one of the wealthiest families in Singapore and is a veritable dynasty stretching back centuries. So, you can imagine the type of jewelry her character would own BUT can you believe that Michelle owns pieces on par with what one would find in Eleanor Young's jewelry box? Well, she's our inspiration for treating yourself to some major, red-carpet pieces worthy of today's royal families. If this multicolored ring doesn't help you make an entrance, then when don't know what will.
Michelle Yeoh is one of my favorite actresses and we know she is going to excel in this role. More importantly, however, she has a quiet elegance and style which inspires us every day.

By PS Staff