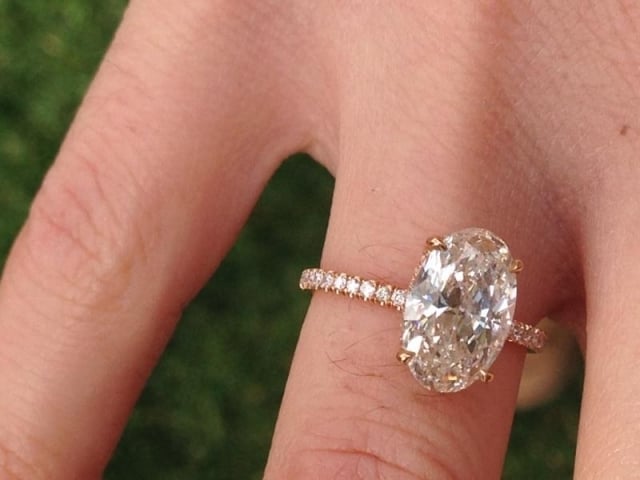 Take a Look: Hailey Baldwin's Engagement Ring (pictured: a ring image posted by member StaceyCA)

on the PriceScope Show Me The Bling Forum
In case you've been under a rock these past few weeks, then you've heard that Hailey Baldwin and Justin Bieber are engaged. The model and megastar singer fell in love quickly and Justin proposed in early July 2018.
Can you guess what type of ring he selected for her? Why a fancy cut oval of course. Celebrities have been storming ahead with the fancy cut engagement ring trend and Mr. Bieber and Ms. Baldwin are one of the most recent celebrity couples headlining this trend.
When Justin got down on one knee to propose, he selected an oval cut engagement ring with a center stone weighing between six to eight carats. The solitaire ring was placed on a rose gold double band. It is estimated to cost a minimum of $250,000 and upwards of $400,000 for a colorless VS1 clarity. We don't want to make any assumptions, but we would wager good money that he broke the bank in selecting her ring.
Have no fear, as you know you can have you look for much less. We have excellent vendors with superior oval cuts, so you can now have Hailey's engagement ring look for less.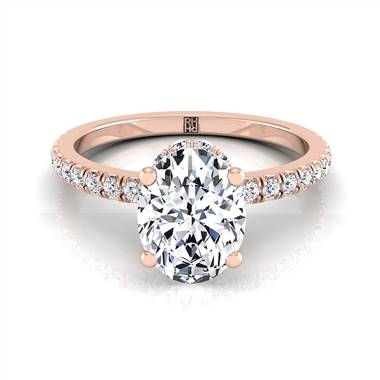 Classic petite split prong oval diamond engagement ring set in 14K rose gold

at RockHer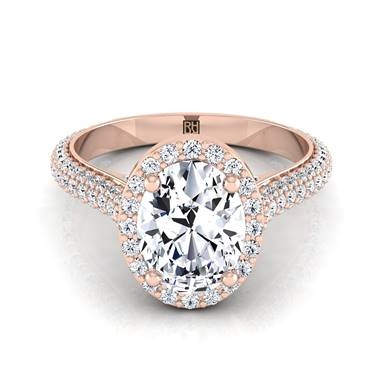 Oval diamond pave engagement ring with triple row shank set in 14K rose gold

at RockHer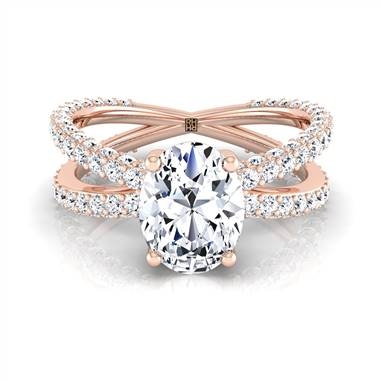 Oval diamond engagement ring with crossover pave shank set in 14K rose gold

at RockHer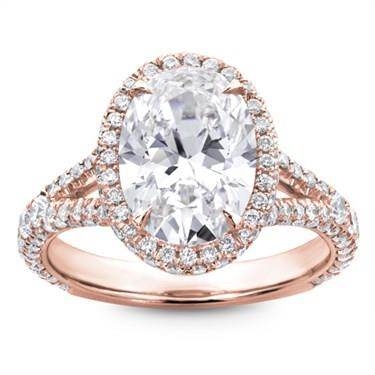 Three row engagement ring setting

at Adiamor
This year has definitely shaped up to be the year of celebrity engagements and weddings. We can't even keep up with 2018's engagements. We definitely didn't expect to see an engagement announcement from Justin Bieber and definitely didn't expect to see such an exquisite piece of bling for his bride-to-be. He made an excellent selection and we're sure Hailey is thrilled to wear it on her finger and call Justin her own.

By PS Staff