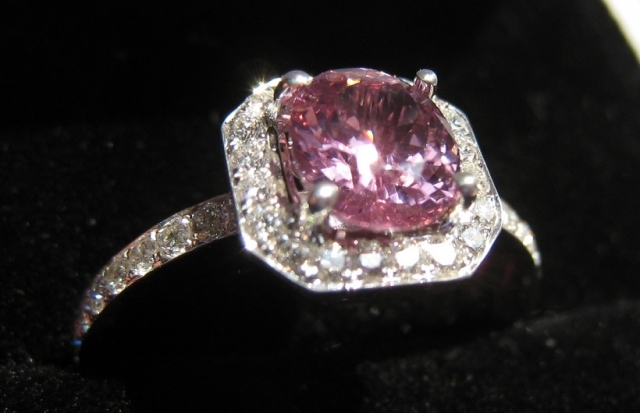 Feeling Pink
Chasiu shared this fabulous Pink Spinel Ring on the Show Me The Bling Community at PriceScope.com. Yes, some bright color was exactly what I was looking for this week! This pink spinel just sings, and I love that the halo creates a forced perspective to drive the pop even more!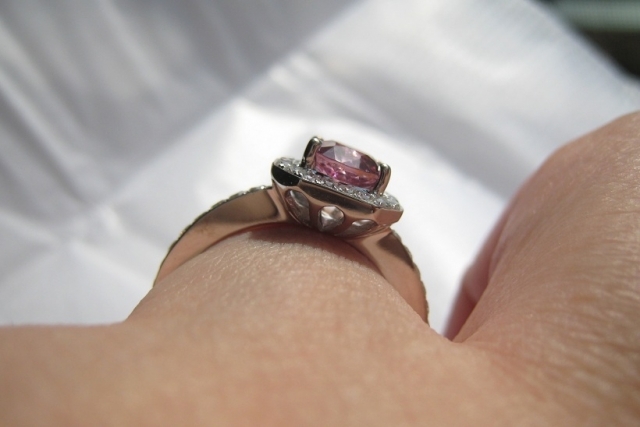 side view of the basket
After getting bit by the colored gem bug, Chasiu snapped up this Portuguese cut Tanzanian roundish oval 7x6x4 Spinel that is "medium dark" with "moderately strong" saturation. When looking for a setting, she looked to the catalog of beauties at Lord of Gem Rings and found this stunning setting. She took the leap and found the setting and had it set within about 20 minutes. There was an element of impulse, but I prefer to think of it as taking a leap into a pool of fabulousness! 😉
To read more of the story and see more, visit the ring pics here.
For Throwback Thursdays, we take the opportunity to re-appreciate beautiful pieces that have been shared over the years!
Thank you so much for sharing your jewelry experiences with us. Keep revisiting PriceScope's past with us each Thursday!
#TBT
PriceScope offers multiple jewelry search methods learn more about our searches here.
Come show off YOUR fantastic bling with fellow jewelry lovers and trade professionals in the Show Me the Bling Community, here.